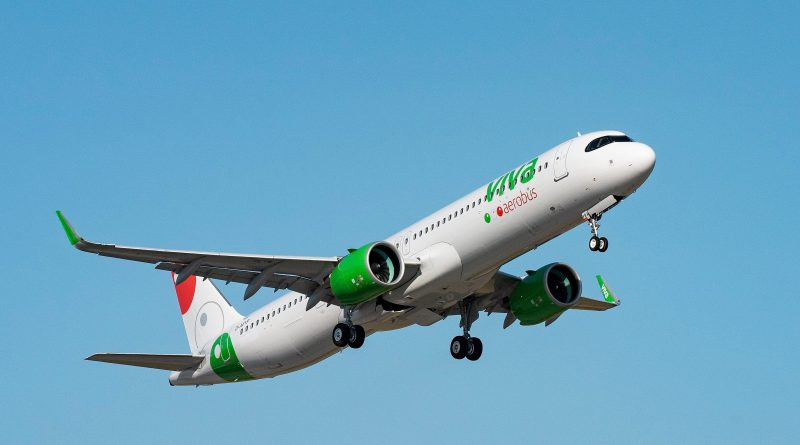 Monterey, Mexico – Viva Aerobus, the Mexican low-cost airline, recently announced that starting in mid-July, just in time for the summer vacation period, it will start a new daily flight between Puerto Vallarta (PVR) and the Felipe Ángeles International Airport (AIFA) in Mexico City.
The company indicated that they will operate four new routes from AIFA as part of a new expansion program that will bring the number of destinations to and from Mexico City's new air terminal to eleven.
The other destinations that Viva Aerobus will offer from the AIFA are Hermosillo, Sonora; Mazatlan Sinaloa; and Zihuatanejo, Guerrero. Four weekly flights will be available from Hermosillo while Mazatlán and Zihuatanejo will offer three flights a week. In the case of Puerto Vallarta flights will be daily.
The new routes are scheduled to begin operating on July 2, except for Puerto Vallarta, which will begin on July 16, when daily flights will be available from AIFA-PVR at 5:30 pm; and from PVR-AIFA at 7:35 pm.
The airline mentioned that it is looking to add more direct flights, with new aircraft and low prices so that customers have different options with an attractive and comfortable schedule.
With this new route, Viva Aerobús expands its presence in Jalisco, where it began operations in 2006; it currently has 22 routes flying from Guadalajara, one of its six operating bases, and six from Puerto Vallarta.
As part of the airline's growth program, Viva Aerobús also reported that it will increase flights to other destinations, on routes that have produced good results, such as Puerto Escondido, Oaxaca (capital), Acapulco, Tijuana and Cancun.
In May of last year, Aeroméxico began flights between Puerto Vallarta and the Felipe Ángeles International Airport, while Volaris began that route in September.
Source: Contra Línea