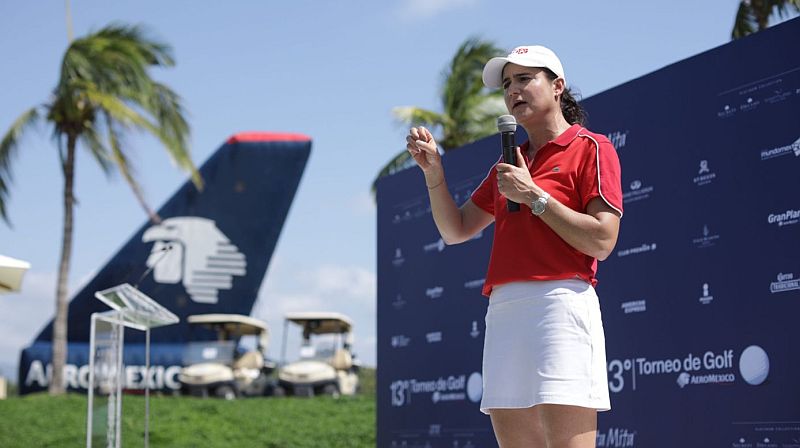 Punta Mita, Nayarit, Mexico – One of the most highly anticipated sporting events of the year tees off in Punta Mita today – the 15th Annual Aeroméxico Golf Tournament. The event, presented by former professional golfer Lorena Ochoa, uniquely blends sportsmanship and philanthropy and promises a spectacular showcase of top-tier golf talent, both national and international.
The event's presentation took place at the St. Regis Hotel in Mexico City and was attended by professional golfer and founder of the Lorena Ochoa Foundation, Lorena Ochoa, as well as Andrés Castañeda, Executive Vice President of Digital and Customer Experience at Aeroméxico.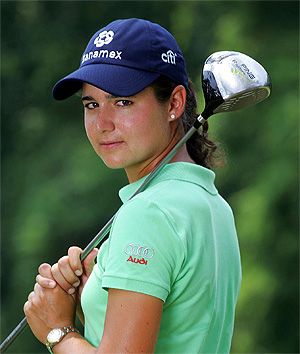 The tournament is being held from today, Wednesday, September 27th, through Friday, September 29th, in the most exclusive area of Riviera Nayarit. The participation of Lorena Ochoa is one of the main attractions of the tournament, in addition to the renowned hospitality of Aeroméxico and the beauty of Punta Mita.
In preparation for the event, the host airline arranged a series of flights for just over 130 invited guests, who traveled from various destinations in Mexico, the United States, Canada, Europe, and South America to participate in the tournament, which benefits educational initiatives.
As part of Aeroméxico's commitment to environmental responsibility through their Vuela Verde initiative, the airline will plant a tree for each participant. The Vuela Verde program has garnered acclaim by offsetting approximately 4,000 tons of CO2 emissions in 2022, equivalent to the carbon footprint of over 400 flights between Mexico City and Monterrey.
During the presentation, the importance of supporting the education of low-income children and how it aligns with the airline's new slogan "being close we go further", was highlighted.
"One of our goals is to take care of our world, and that's why it's so important for us to seek out and partner with people who are working for a better Mexico. I believe there are few examples like what Lorena Ochoa and the Becar Foundation have done," stated Andrés Castañeda.
This initiative demonstrates Aeroméxico's continued commitment to supporting social and environmental causes while providing exceptional experiences to its customers and allies.
In addition to Aeroméxico and the Nayarit state government, event sponsors include Grupo Expansión and Comex. Together with Lorena Ochoa, they remain dedicated to supporting disadvantaged students and their educators.
Lorena passionately shared, "I feel immensely proud and, above all, deeply motivated to continue this work daily, hosting various events and raising funds through diverse activities to assist underprivileged children." She remains one of the most influential allies of the Becar Foundation and a prominent advocate for education in Jalisco, exemplified by her La Barranca school.