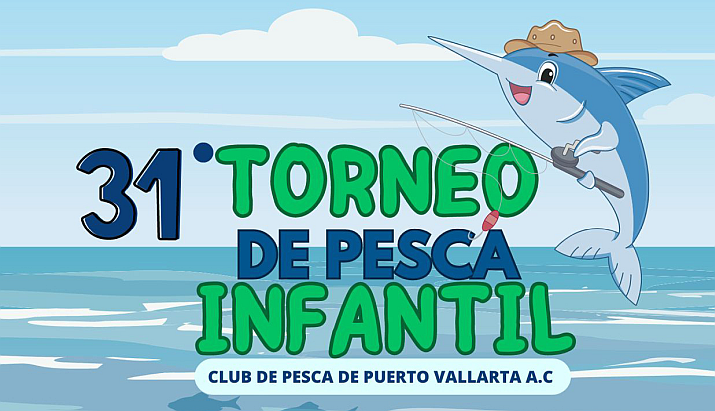 Puerto Vallarta, Mexico – In celebration of Children's Day, the Puerto Vallarta Fishing Club will hold its 31st Children's Fishing Tournament on Sunday, April 30, 2023.
Children ages 2-12 will be welcomed from 8:00 am to 11:00 am to take advantage of this free and friendly competition, which encourages sport fishing and environmental awareness in a family-friendly atmosphere.
The kids will fish off the Marina Vallarta pier, with the only requirement being that each one be accompanied by an adult.
The young anglers will be divided into two categories: A, for children two to six years of age, and B, for kids seven to 12. This friendly competition will begin at 9 o'clock on the dot and will last until 11 am, to be followed by the awards ceremony. The top catches will enjoy special prizes on behalf of the sponsors.
Winners will be defined by the weight of their catches. The fish will be returned to the water once they have been weighed to encourage conservation and environmental awareness.
For more information and registration, call 322-225-5467 or visit the Club De Pesca Puerto Vallarta Facebook page.