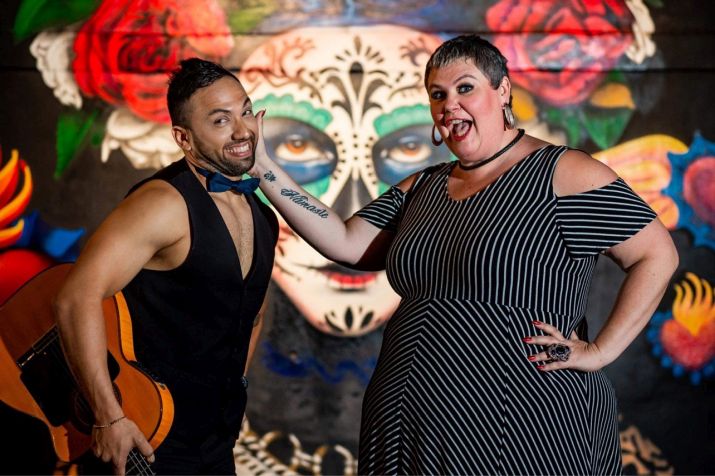 Puerto Vallarta, Mexico – Amy Armstrong has been delighting Puerto Vallarta audiences with comedy & song for over a decade. This season, she is performing at Nacho Daddy every Wednesday & Saturday at 8:00 pm.
A Diva, a gypsy, a woman who always wants to share music and laughs… Life is a journey… and Amy Armstrong lives it with both courage and comedy!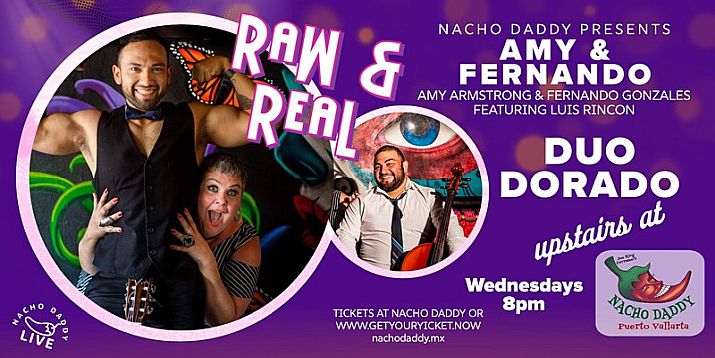 Armstrong brings her new show, Raw and Real, to Nacho Daddy on Wednesdays at 8 pm. Amy and Fernando Gonzalez entertain audiences with their side-splitting comedy, incredible musicianship and an all-around good time. This show also features the amazing Luis Rascon on cello and percussion.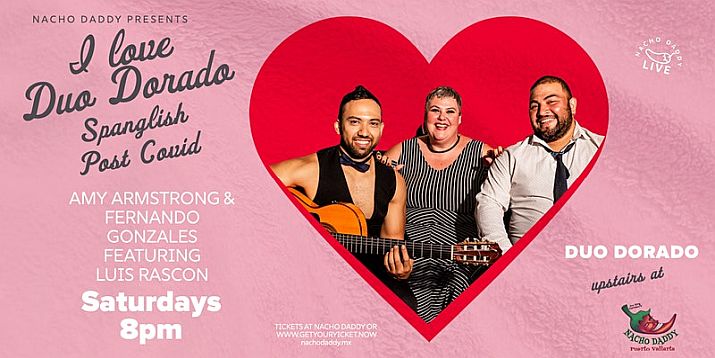 On Saturdays at 8:00 pm, Amy headlines I Love Duo Dorado: Spanglish Post Covid at Nacho Daddy. Once again, she is accompanied by the incredible musical talent of Fernando and Luis. Music meets Comedy, all with a Spanish flair!
Amy is that unique mix of stand-up comedian and cabaret singer. As an entertainment writer, I get to see a lot of shows each season, and Amy's are some of the very best! Her audiences absolutely love her and roar with laughter at her spontaneous 'off the cuff' comedy. All eyes are glued to the stage when Amy sings and entertains. And when the show is over, people always leave with a smile on their face.
When you experience the 'Diva of Song and Fun,' you'll be drawn in, entertained and uplifted. Armstrong's incredible voice mesmerizes as she belts out all those fabulous tunes, injecting humor between each song. Amy's comedy is always perfectly delivered and her singing is absolutely phenomenal.
For a totally satisfying, magical 'live music' experience, see Amy Armstrong's Raw and Real on Wednesdays at 8 pm and I Love Duo Dorado: Spanglish Post Covid on Saturdays at 8 pm.
Nacho Daddy offers fabulous Mex-Tex" cuisine and a full bar. Upstairs, nightly entertainment is featured with some of the best Live Music in Vallarta. For tickets, call Nacho Daddy at 322-688-5566 or stop by the restaurant/bar. The shows will be on the second-floor stage of Nacho Daddy on Basilio Badillo #287 in the heart of Zona Romantica. For more information go to nachodaddy.mx.