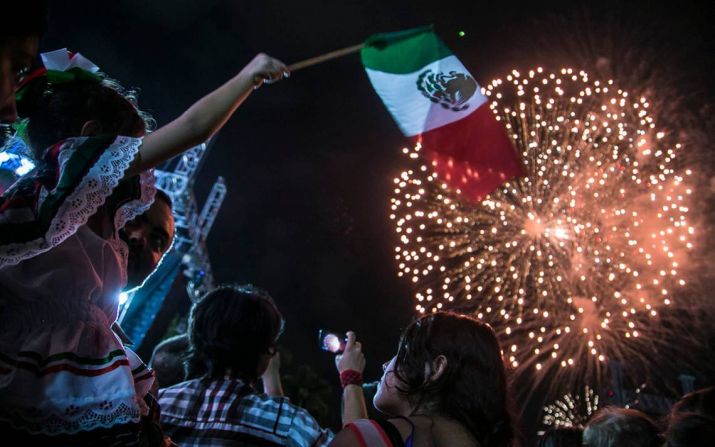 It's a common misconception that Cinco de Mayo is Mexican Independence Day, but if you live in Puerto Vallarta, you know that it is celebrated on September 16th to commemorate the beginning of the Mexican War of Independence against Spanish colonial rule. Throughout Mexico, this day holds significant historic and cultural importance and is celebrated with great pride and a hefty amount of enthusiasm.
On September 15, you'll want to head down to Vallarta's famous Malecón for the evening celebrations where people will be strolling, enjoying the sunset, snacking from food carts, watching street performers, listening to musicians, and then gathering in the Plaza de Armas at 11 pm for the highlight of the night – the "Grito de Dolores".
The Grito de Dolores is a famous part of a speech given by Miguel Hidalgo, a Catholic priest, which inspired Mexicans to revolt against Spain. This event is considered to have been the catalyst for the Mexican War of Independence, which lasted for over a decade and ultimately led to Mexico's freedom from Spanish rule.
In plazas around Mexico, crowds gather and wait for the President (in Mexico City), the governor or the city mayor to recreate this iconic cry for independence, which is replied to (loudly and proudly) by the crowd, "¡Viva México!".
The celebrations come with some special Puerto Vallarta restaurant menus, often featuring Chiles en Nogada, a special dish of stuffed Poblano chilies bathed in a creamy walnut sauce and sprinkled with pomegranate seeds that mimics the green, white, and red colors of the Mexican flag. This dish, like most Mexican dishes, pairs very nicely with a margarita (or two).
Whether you have recently purchased a home in Puerto Vallarta or are here visiting, you should certainly make your way to the Malecón to be part of the celebrations. However, traffic and parking will be a challenge because the evening is so popular, so plan for extra travel time, walk, or take public transportation.
Click HERE for more Puerto Vallarta real estate and lifestyle tips from Tropicasa Realty.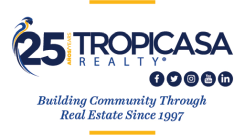 Since 1997, Wayne Franklin and his team at Tropicasa Realty have been a trusted name in Puerto Vallarta real estate. Tropicasa Realty is the region's representative for "The Leading Agents of the World" and with over 100 years of combined experience in real estate, all agents of the company are affiliated with AMPI. Wayne Franklin or any member of his knowledgeable team can be contacted in-person at their Romantic Zone Office – Pulpito 145-A at Olas Altas. While in PV they can be reached at (322) 222-6505 or by calling 866-978-5539 (Toll-Free) from the U.S.
Click HERE to learn more about Tropicasa Realty, or visit tropicasa.com.