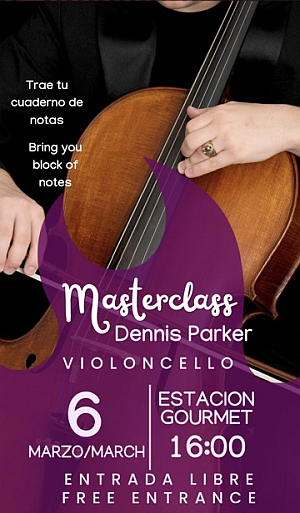 Puerto Vallarta, Mexico – The Instituto de Artes Musicales Puerto Vallarta (IAMPV) invites budding musicians to attend a Cello Master Class led by Dennis Parker on Monday, March 6, 2023, from 4:00-7:00 pm at Estacion Gourmet UdeG. Dennis Parker is a renowned cellist and passionate educator, whose pedagogic materials have been used by cello students on all continents.
Location: Estacion Gourmet UdeG
Date and Time: Monday, March 6, 2023 4-7 pm
Master Teacher: Dennis Parker
Accompanist: Karen Bentley Pollick
Registration: mary(at)maclachlans.net
There is no charge to either audit or play for this master class. However, pre-registration is required at mary(at)maclachlans.net Participating musicians will each receive about 15-20 minutes of instruction.
About Dennis Parker
Dennis Parker was born in New York City and began his cello studies at the age of six. He received his early training with Channing Robbins of the Juilliard School, and later earned degrees from Indiana University and Yale University, where he worked with Janos Starker and Aldo Parisot, respectively. Inspired by a variety of musical activity, Parker appears frequently as soloist, recitalist, collaborator, and guest professor at universities and festivals worldwide.
He is actively involved in the expansion of the existing cello repertoire, and has transcribed many important works for his instrument, including Mozart's Sinfonia Concertante for Violin and Viola, K364, and Mozart's Concerto No. 5 A Major, K219, Vivaldi's Four Seasons, and Brahms's Sonata for Viola and Piano in E Flat Major, to name but a few.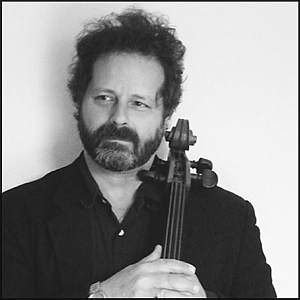 CDs released with the Centaur label include Cello Matters, which features crossover music for cello and piano by Liduino Pitombeira, Daniel Schnyder, David Baker, and Astor Piazzolla and Uplifting Discoveries from a Generation Lost, a recording of chamber music by composers who perished in the Holocaust (Erwin Schulhoff, Gideon Klein, Viktor Ullmann and Hans Krasa).
Other recordings include Stolen Sonatas, with pianist Jennifer Hayghe, presenting original transcriptions of Debussy's "Violin Sonata," Poulenc's "Flute Sonata," and Georges Enesco's "Sonata No.3 for Violin"; The Lone Cello, featuring solo cello works by Scott Howard Eggert, George Crumb, Viktor Kalabis, and György Ligeti; and Homage To Fiddlers, with violinist Karen Bentley Pollick and pianist Ivan Sokolov, with Russian and Czech duos and trios by Ivan Sokolov, Viktor Kalabis, and Jan Vicar.
Walter Burle Marx includes the composer's complete works for cello, including his Cello Concerto, Sambatango for Cello and Piano, Divertimento a Tre for Flute, Oboe and Cello, and the Casanova Fantasy Variations for Three Celli. In 2003 he recorded the first complete performance of David Popper's High School of Cello Playing and wrote the accompanying manual, The Popper Manifesto.
After completing his Bachelor of Music degree, Parker was invited by Maestro Eleazar de Carvalho to become Principal Cellist of the Porto Alegre Symphony Orchestra in Porto Alegre, Brazil, a position he held 1982-84. Upon completion of his work at Yale, he joined the Detroit Symphony Orchestra for a few seasons. Since 1988 Parker has served as a Haymon Professor of Cello and String Chamber Music at the Louisiana State University School of Music, where he continues to host and mentor cellists from across the globe.
When not playing cello, Parker, an avid woodworker and sculptor, creates objects that extend his musical expression and complement the delicate act of performance with the risky business of maneuvering wood through various cutting and shaping devices. He lives in Baton Rouge, Louisiana with his wife, artist Jacqueline Dee Parker.
About Karen Bentley Pollick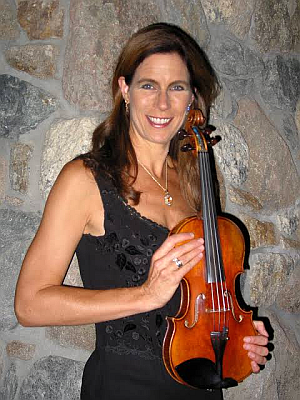 Karen Bentley Pollick is a leading contemporary musicians performing a wide range of solo repertoire and styles on violin, viola, piano and hardingfele (Norwegian Hardanger fiddle) to extend the boundaries of the concert experience, from the Baroque to cutting-edge contemporary music and live improvisations.
A native of Palo Alto, California, she began piano lessons at age 5 with the Armenian pianist Rusana Sysoyev. During high school she studied violin with Camilla Wicks in San Francisco. She performed in the master-classes of Nathan Milstein, Jean-Jacques Kantorow, and Glenn Dicterow, and studied with Rostislav Dubinsky, Josef Gingold and Yuval Yaron at Indiana University, where she received both Bachelors and Masters of Music Degrees in Violin Performance with a cognate in Choral Conducting.
Her recordings include Electric Diamond, Angel, Konzerto and Succubus and Ariel View, for which she received three music awards from Just Plain Folks, including Best Instrumental Album and Best Song. On her own record label, Ariel Ventures, she has produced music featuring chamber works by Russian pianist-composer Ivan Sokolov on , Homage to Fiddlers and Russian Soulscapes; solo violin music by the Swedish composer Ole Saxe on Dancing Suite to Suite and Peace Piece; and filmed Dan Tepfer's Solo Blues for violin and piano for one performer simultaneously. She has recorded extensively.
Karen's debut recording for Toccata Classics presents Hermann Graedener's two violin concertos with the National Symphony Orchestra of Ukraine, recorded with Maestro Gottfried Rabl in Kiev in June 2018, and winner of a Silver Medal in the 2019 Global Music Awards for Outstanding Achievement in the album and instrumental solo performance categories.
Chamber Music of Ivan Sokolov, recorded in Wuppertal, Germany in September 2019 and released by Toccata Classics in August 2020, received a Gold Medal for Best Composer and a Silver Medal for Instrumental/Instrumentalists in the December 2020 Global Music Awards. Just Plain Folks honored Ole Saxe's Peace Piece in their 2020 Music Awards in the Best Solo Instrumental Album and Best Solo Instrumental Song categories.
She has served as concertmaster of the Junge Deutsche Philharmonie Kammerorchester and the New York String Orchestra, and performed in the June in Buffalo and Wellesley Composers Conferences, and at numerous music festivals globally. She has toured with the New York Philharmonic, Mikhail Baryshnikov's White Oak Dance Project, Erick Hawkins Dance Company, and the Bolshoi Ballet.
She was a guest artist with Tatiana Grindenko's contemporary-music group Opus Posthumous from Moscow, Seattle Chamber Players in their Icebreaker II: Baltic Voices Festival, and with the Ensemble for the Romantic Century in New York. She premiered the Dance Suite by the Swedish composer Ole Saxe with the Redwood Symphony.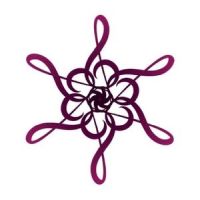 IAMPV (Instituto de Artes Musicales Puerto Vallarta) is a non-profit educational music institute whose mission is to bring the joy of music to children and young adults in the greater Banderas Bay area. This is accomplished through a comprehensive program with many levels of instruction and different musical disciplines. Musical instruments are provided to beginning students.
For more information about the concerts, IAMPV programs, or how you can participate, visit IAMPV.org, or IAMPuertoVallarta on Facebook.