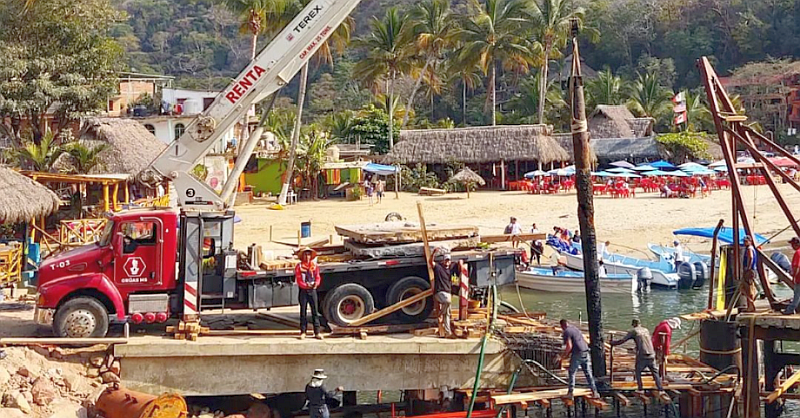 Puerto Vallarta, Mexico – Despite the complex nature of the pile driving process, construction of the new pier in Boca de Tomatlán, which will improve maritime connectivity in Puerto Vallarta and along the coast of Jalisco, is about 70 percent complete.
Seven months after the start of its construction, the new pier is progressing slowly, due to the fact that it is difficult to set the beams, which will support the marine structure.
According to data from the Jalisco Secretariat of Infrastructure and Public Works, the tentative delivery date of the work could be at the end of June. Though it was originally announced that the pier would be completed by the end of May, unforeseen difficulties have lengthened the construction process.
Despite the fact that, visually, the work looks little advanced, once the piles have been driven, the conclusion will be much faster.
The reconstruction work of the Boca de Tomatlán Pier has an investment of 30 million pesos and began in September 2022, as part of the Jalisco coast maritime connectivity project.