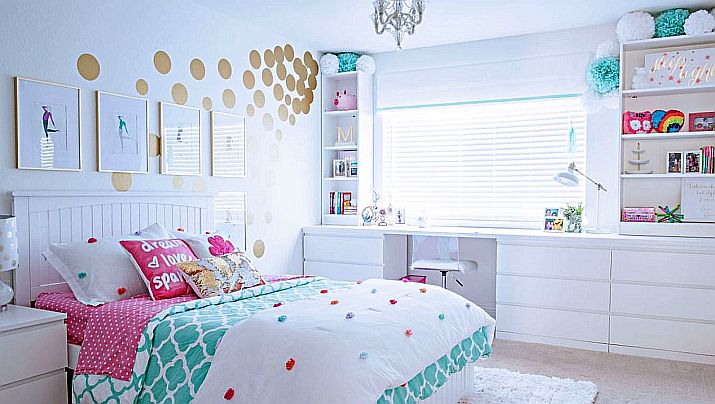 Puerto Vallarta, Mexico – As children grow into teenagers, it is just normal that they'll want to transform their bedrooms from kids' rooms full of toys to a more age-appropriate teen room.
Updating the furniture, paint colors, bedding, and light fixtures can turn a kid's room into a whole new space that's perfect for this new stage of life. Here are just a few tips:
Clean Out
The first thing to do is a thorough cleaning. Consider donating toys, clothes, furniture pieces, and other items that your child is no longer using. Make sure they are in good condition and ready for another child to love.
Design Time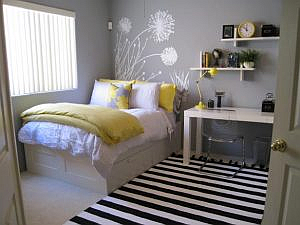 After cleaning out the room, you'll have a better idea of the space you have to work with. Now it's time to pick a theme. Is your teenager in love with a certain movie or TV show? Or perhaps he or she is a modern minimalist. Find out what your teen likes.
Prime and Paint
A fresh coat of paint can make any space look brand new. Have fun going shopping with your teen for paint colors, and then spend a weekend painting the room together. It will be a great bonding experience, and you can start decorating as soon as the paint dries. Remember to use a primer if the current wall color is a dark color that might be difficult to paint over, or if there are marks on the wall that you'd like to cover.
Rearrange and Refresh
Buying new furniture or refreshing the furniture you currently have can go a long way towards updating the room. Does your teen want to continue using a twin bed, or would upgrading to a full or queen size be better? Does he or she need a desk for doing homework or remote learning? Are dressers and bookshelves still in good condition and serving their purpose? If so, consider painting or refinishing them for a fresh look.
Remember to let your teen lead the way in this process, and have fun! If you do that, you'll be sure to have created a room, as well as memories, that will last for years to come.
---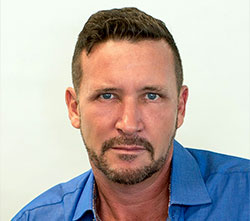 Warren Brander is an expert real estate agent working in Puerto Vallarta. He can be reached at 322-200-2253, or by email at sales(at)warrenbrander.com. You can also check out his website for a great selection of Puerto Vallarta condos and homes for sale at WarrenBrander.com.