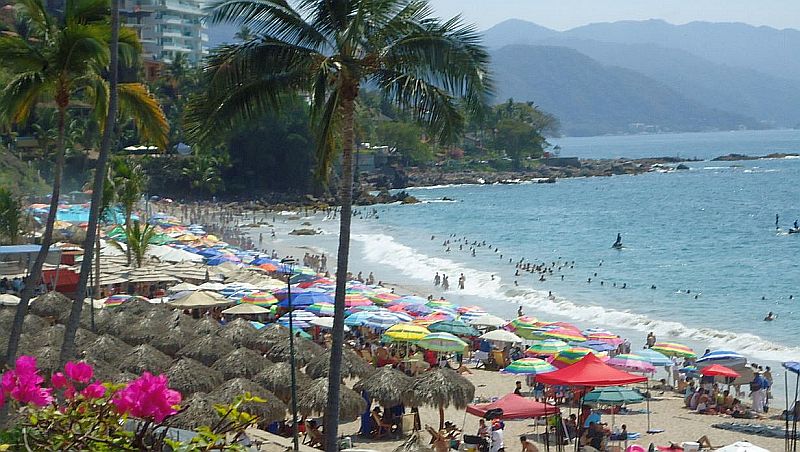 Puerto Vallarta, Mexico – After the exceptional number of tourist arrivals in May and June, when Puerto Vallarta hotels reached historical occupancy levels, the month of July is meeting expectations with hotel occupancy close to 85 percent, according to the municipal tourism director, Ludwig Estrada Virgen.
"Previously we talked about two seasons – low and high – but this year the high season did not end because at the end of April a large number of full, or almost full, flights continued to arrive. The only 'high season' that's over is in cruise tourism, with only Carnival arriving in our port, but those ships have continued to bring a great number of passengers to Puerto Vallarta. In May, the average occupancy was almost 80 percent, and in June it was 75 percent," he said.
He went on to say that he has been talking with managers of various tourism service providers, who point out that they have had very good demand, practically non-stop, which speaks to the fact that it has been one of the best years in a long time.
"2022 is surpassing 2019 [in terms of tourism]. Since the high season ended we have had more air passengers from abroad, and flights were not removed as they were in previous years, so we continue to see foreign tourism in quantity that we have not seen before. Today, we see more of them on the boardwalk, and not just when there is a cruise ship in port. So we are having a phenomenal year, which is very important for Puerto Vallarta, because it means that our destination is improving economically."
He also highlighted that the hotel industry has stable rates, which is important at a time when we are coming out of the pandemic, and people want to go out and have fun after two years of confinement.
He recalled that weekends have always been good for Puerto Vallarta, "just look at the highway with the large number of vehicles that arrive with tourists who want to enjoy a few days of fun in the sun."
In fact, in this sense, he said that Federal Highway 200 has always been insufficient for periods of high tourist influx and today it can be affirmed that the short route is very necessary. "When an incident occurs, the time it takes to arrive increases significantly, it is something that has to be done, as well as having the Federation bridge," both of which are expected to be completed before the end of the current administration's six-year term.
Source: Contra Línea