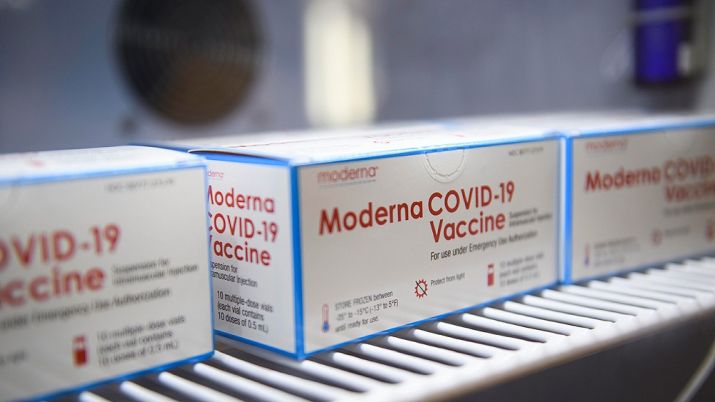 Toluca, Mexico – On Tuesday, Mexico received the first shipment of Moderna Covid-19 vaccines donated by the United States government. One million 750 thousand doses arrived at the Toluca International Airport in the State of Mexico on a flight from Memphis, Tennessee, which was received by the general director of Biological and Reagent Laboratories of Mexico (Birmex), Pedro Zenteno, and the head of the North America unit, Roberto Velazco Álvarez.
This shipment is the first installment of the 8.5 million Covid-19 vaccines that the government of the President of the United States, Joe Biden, promised to donate to Mexico as an act of "solidarity" towards the neighboring country.
With this donation, and the 236,000 doses from the Pfizer-BioNTech laboratory that arrived yesterday morning at the Mexico City International Airport, the country has had 95,978,915 doses of vaccines available.
On August 10, the federal government announced that, as a result of the agreements between Mexican President Andrés Manuel López Obrador and US Vice President, Kamala Harris, 3.5 million doses of Moderna and close to 5 million of AstraZeneca would reach the country.
During Tuesday morning's press conference, Foreign Relations Secretary Marcelo Ebrard said that the Moderna vaccines donated by the U.S. will be divided into two shipments; with the second delivery of 1,750,000 doses expected to arrive in September.
In addition, 4,600,000 AstraZeneca vaccines will arrive courtesy of the US government. According to the Undersecretary of Prevention and Health Promotion, Hugo López Gatell, these doses will soon be integrated into the National Vaccination Plan against Covid-19.
The donation of the Moderna vaccines was made possible due to the fact that the Federal Commission for the Protection against Sanitary Risks (Cofepris) recently authorized it for emergency use under the distinctive name, 'SPIKEVAX,' positioning it as the ninth vaccine to be approved in Mexico, after Pfizer-BioNTech, AstraZeneca, CanSino, Sputnik V, Sinovac, Covaxin, Sinopharm and Johnson & Johnson.
Moderna's vaccine is administered in two doses and is a pioneer, along with Pfizer's vaccine, in the use of messenger RNA technology. This vaccine requires ultra-freezing and can be kept at a temperature of -20 degrees Celsius for up to 6 months.
Source: Milenio