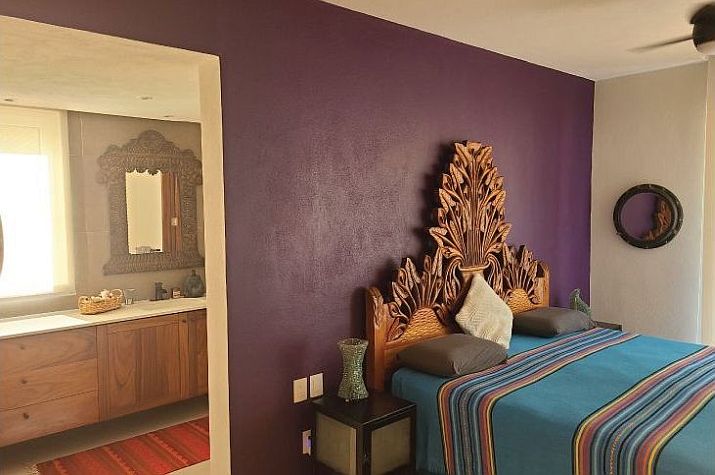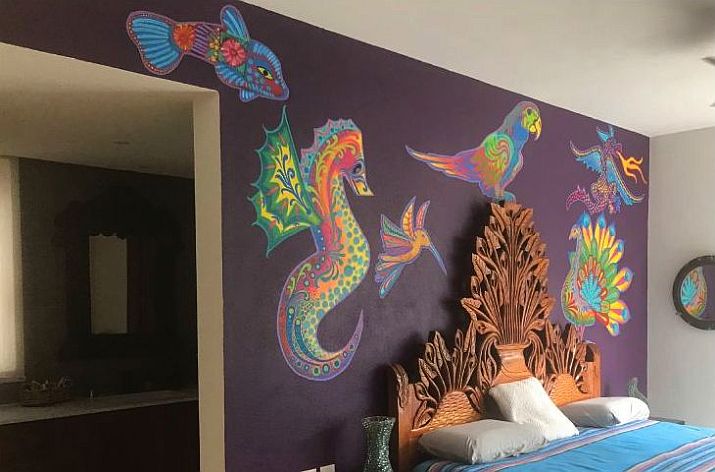 Puerto Vallarta, Mexico – Mexican street artist, Misael Ivan Lopez, is embarking on a personal journey to bring the vibrant artwork of Puerto Vallarta's streets into homes around the bay. With his remarkable talent and unique style, Misael aims to infuse living spaces with the essence of Mexican culture, creating enchanting murals that captivate the eye and transform ordinary walls into extraordinary works of art.
Drawing inspiration from the traditional folk art of Alebrijes for one home on the South Shore, Misael skillfully breathed life into these mythical creatures through his extraordinary brushstrokes, vivid colors, and meticulous attention to detail. Alebrijes, originating from the heartland of Mexico, are whimsical creatures that boast a captivating mix of vibrant hues. By incorporating Alebrijes into his artwork, Misael transports viewers to the lively streets of Puerto Vallarta, offering an immersive experience that celebrates Mexican culture.
Born in Nuevo Laredo, Mexico in 1987, Misael Ivan Lopez discovered his passion for painting at a young age, drawn to color, creativity, and outside-of-the-box thinking. Since his arrival in Puerto Vallarta in 2010, he has played a vital role in building a collaborative community around the Vallarta mural scene, working with other local artists and pvstreetart. Watch for an upcoming website dedicated to locating, documenting, and creating murals in Puerto Vallarta and its surrounding areas.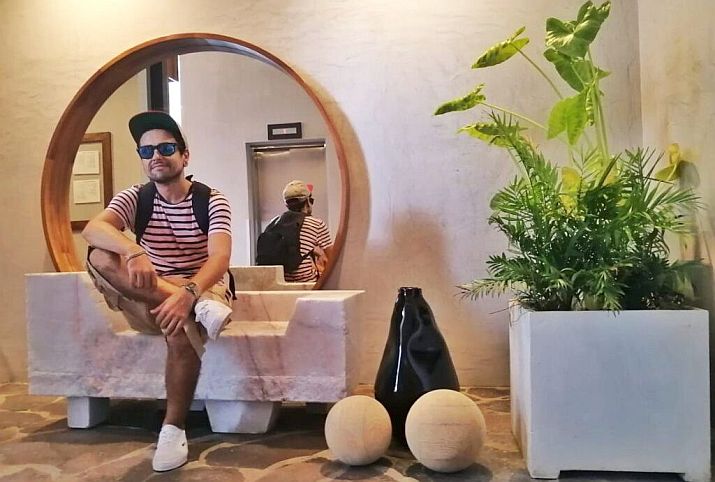 With a deep desire to share his culture and heritage, Misael has decided to expand his artistic horizons beyond the bustling streets and bring his talents into private residences. This innovative endeavor allows homeowners to infuse their spaces with the spirit of Mexico, elevating their interiors to a whole new level of visual delight.
Working closely with homeowners, Misael collaborates to understand their vision and desires for their living spaces. By blending the unique character of each home with the rich cultural heritage of Mexico, he creates bespoke murals that become the focal point of any room. From cozy living rooms to vibrant kitchens, serene bedrooms to inspiring home offices, Misael's artistic prowess transforms walls into stunning works of art.
Misael expressed, "Mexico is a country rich in color, culture, and tradition. Through my murals, I aspire to capture the essence of this incredible heritage and allow homeowners to experience the vibrant energy of Mexico every day within their own homes. The art of Alebrijes is particularly enchanting, with its vivid colors and whimsical designs. It is an honor for me to share this unique form of art and bring it to life on the walls of private residences."
For Banderas Bay area homeowners seeking to embrace the colors of Mexico and infuse their spaces with captivating art, Misael presents an unparalleled opportunity. By transforming ordinary walls into magnificent canvases, he creates an immersive experience that sparks conversation and evokes a sense of wonder.
To learn more about Misael's extraordinary work, please visit misaelpaints.com.