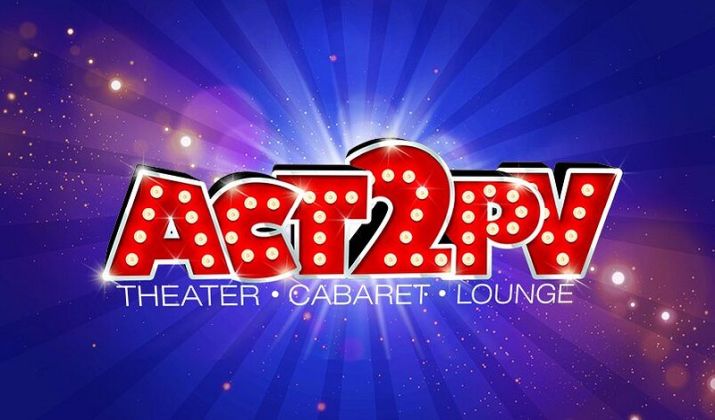 Puerto Vallarta, Mexico – Act2PV is gearing up for another great season of entertainment and can't wait to tell you what's in store for Puerto Vallarta audiences this winter. Meanwhile, there's plenty of fun to be had this week as Act2PV continues to entertain with more sensational shows.
Join us this week at Act2PV and immerse yourself in the incredible warmth and joy of the season. We can't wait to share unforgettable moments with you, so check out the schedule below, mark your calendars, get your tickets at act2pv.com, and get ready for an amazing experience!
SHOWS PLAYING THIS WEEK

SIN BANDERA
Saturday, September 30 at 6:30 pm
Puerto Vallarta musicians extraordinaire, Luis Villanueva and Robert Diaz, have joined forces and will present a tribute to the Latin duo, Sin Bandera. These two incredible musicians are perfect to take on a tribute to this well-known group. Their voices are soothing and mellow and they will sing the smooth, beautiful melodic love songs that Sin Banderas is known for. It doesn't matter if you understand the words or not… Women swoon, men hold back tears, and it is an experience you will never forget. Don't miss out on the opportunity to see this great show! Get your tickets today! TWO NIGHTS ONLY – September 29 & October 14.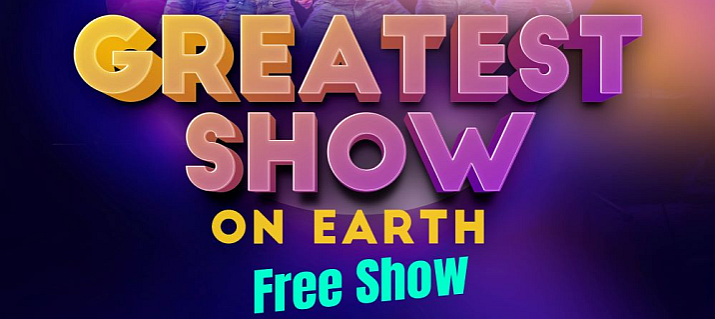 THE GREATEST SHOW ON EARTH
Wednesday, October 4 at 7:00 pm
Every Wednesday night, many of Act2PV's entertainers will present an exciting, FREE show as they take the stage, sharing their heartfelt performances and captivating you with their incredible talent. Each show is a delightful surprise, as the performers often break free from the norm and bring you fresh, innovative ideas!
To secure your favorite spot for this unforgettable evening, online reservations are available for just 200 pesos. The best part? Your reservation fee will be credited toward your beverage purchase, making it an even more enjoyable experience for you! As a bonus, 100% of all donations you make during the show will go directly to supporting these talented artists, helping them continue to bring joy and inspiration to our community.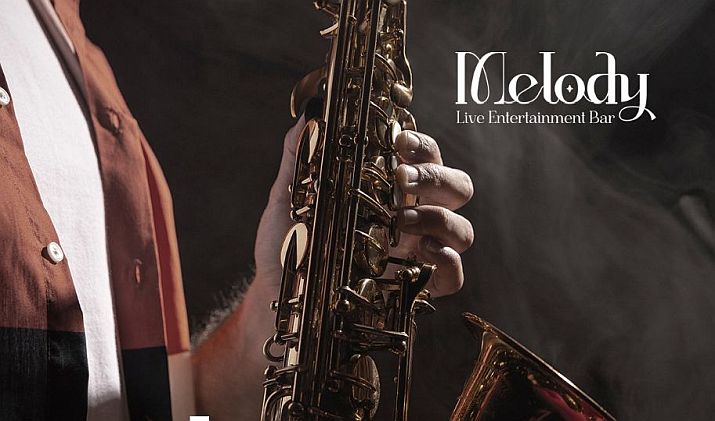 ALONSO IN THE MELODY BAR
Wednesday, October 4 at 9:30 pm
This is a LIVE SEXY SAXOPHONE SHOW that will not only delight the ear, but is a sight to behold, too! Alonso is an experienced saxophonist and professional dancer who is joined on the stage by two VERY sexy dancers. He will perform some of the best-known covers, such as Besame Mucho, Love on the Brain, Bohemian Rhapsody, Careless Whisper, Life is a Carnival, and many more. He will also present different types of dance styles, including contemporary, circus and Latin rhythms. Just watching him dance is worth the price of admission. It's s a FREE SHOW! All you have to do is pay for your drinks. This truly is an exciting show at Act2PV! Join us at the Melody Bar for a night of entertainment, drinking and dancing!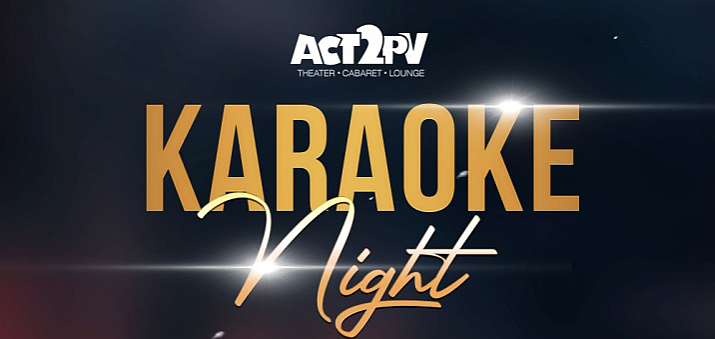 ACT2PV'S SUMMER KARAOKE
Friday, October 6 at 7:00 pm (CLOSING NIGHT)
If you haven't had the chance come to Act2PV's SUMMER KARAOKE, this is the last night to do it! Don't miss this opportunity to have a blast and make new friends. Don't worry if you're not a professional singer – it doesn't matter whether you're belting out your favorite tunes or cheering on others, Act2PV's Karaoke Night promises to be an unforgettable experience filled with laughter and camaraderie.
Tickets for these shows are available at act2pv.com. Keep an eye on our website for the new shows for the 2023/2024 season. We will be announcing the new shows soon!

The Act2PV Entertainment complex is located on the corner of Insurgentes and Basilio Badillo on the South side of Puerto Vallarta. For more information, follow Act II on Facebook. Click HERE to learn more about Act2PV.