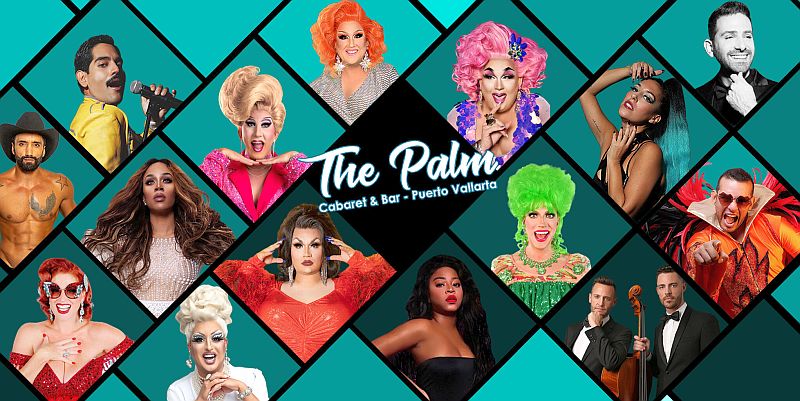 Puerto Vallarta, Mexico – What's new at The Palm for November? Lots of exciting performances are debuting along with many of your very favorite shows returning!
Added to the schedule are: Timeless Grooves, Rock Hard, Monaco featuring Fleetwood Mac & Eagles, Queens (Ada Vox, Cacophony Daniels, Tynomi Banks, Evita Loca, Sherry Vine, Sutton Lee Seymour), Meghan Murphy, Marty Thomas, Gaycation, and Jaws at the White Lotus.
Continuing from October are The Epic Freddie Mercury, Born This Way/The Best of Gaga, Beyond Beyonce, The Rihanna Tribute, Hedda Lettuce, Rocketman, Diana Villamonte/Whitney Houston Tribute, Ricky Martin Tribute (Nov 5th 8:00 pm), Elvis Tribute (Nov 4th 6:00 pm), Temptation, Boys on Fire, Mama Tits, Sex Bomb, See this article for details.
SHOWS DEBUTING IN NOVEMBER INCLUDE: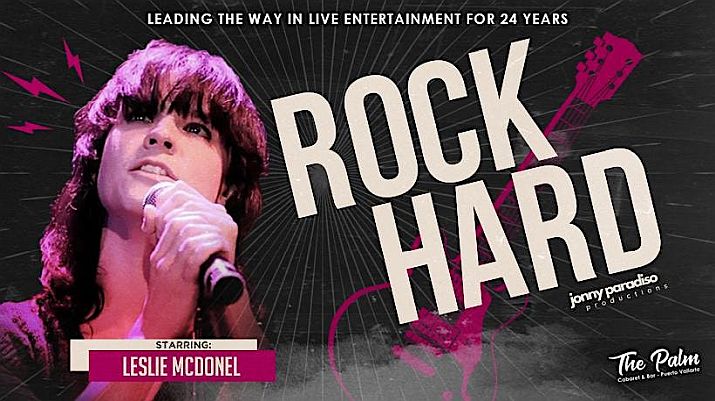 Rock Hard, starring Leslie McDonel, is a journey through all of the greatest moments of Women who Rock. You can catch this exciting new show on Thursdays, November 9 & 16 at 8:00 pm.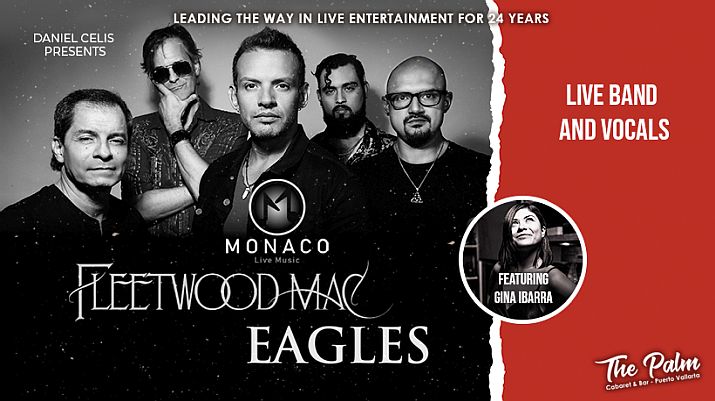 Monaco – Fleetwood Mac & Eagles featuring Daniel Celis and his band Monaco, who present an incredible show performing the best songs from Fleetwood Mac and The Eagles on Sundays at 6:00 pm.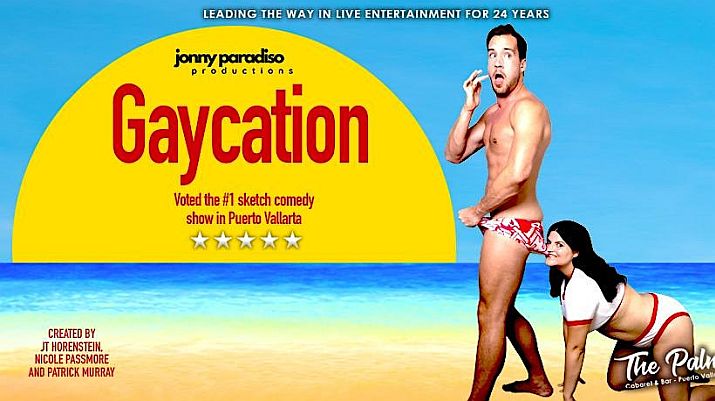 Gayacation, a Jonny Paradiso production, is Puerto Vallarta's #1 sketch comedy show that's appearing on Mondays at 9:30 pm.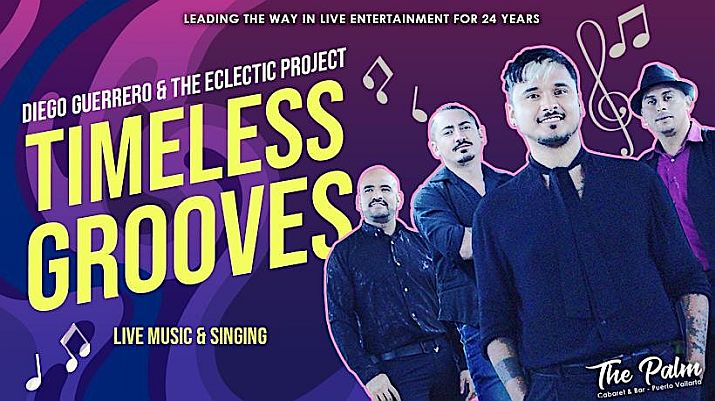 Timeless Grooves, with Diego Guerrero & The Eclectic Project, happens on Thursdays at 6:00 pm. Come enjoy all your favorites performed by these charming and skilled musicians.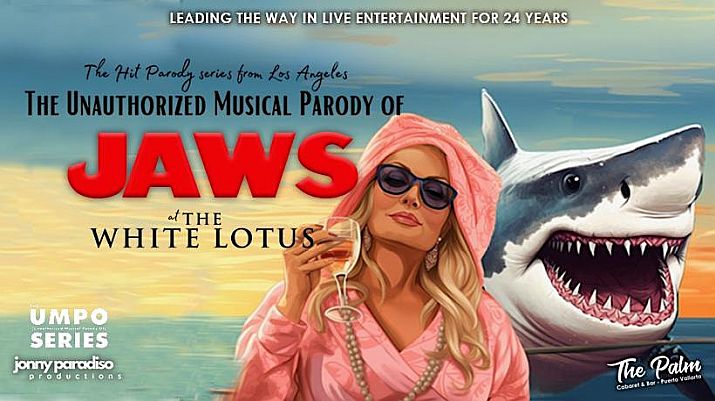 Meghan (Big Red) Murphy stars as Jennifer Coolidge in Jaws at the White Lotus, an unauthorized parody, which happens on November 10, 17 & 18 at 6:00 pm. If your life needs a good belly laugh come party with us at The Palm.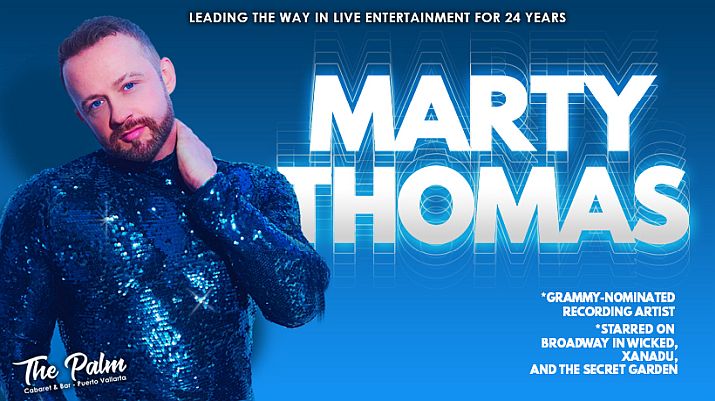 Broadway Sensation, Marty Thomas appears at The Palm for 3 performances only on Monday, Nov 6th at 8:00 pm, Friday, Nov 10th at 9:30 pm, and Tuesday, Nov 14th at 8:00 pm. Grammy-Nominated recording artist, Marty Thomas, starred on Broadway in Wicked, Xanadu, and The Secret Garden. Don't miss this show!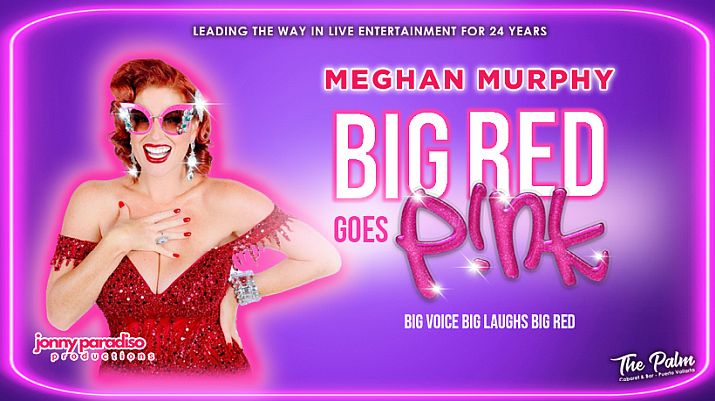 Meghan Murphy in Big Red Goes P!nk. Meghan Murphy, affectionately known as 'Big Red' returns in November. Only this time, Big Red is going Pink! Come join the party and enjoy all the fabulous music of today's superstar, Pink! The show debuts on Tuesday, November 7th at 8:00 pm and continues every Tuesday in November. She'll also be back in March & April.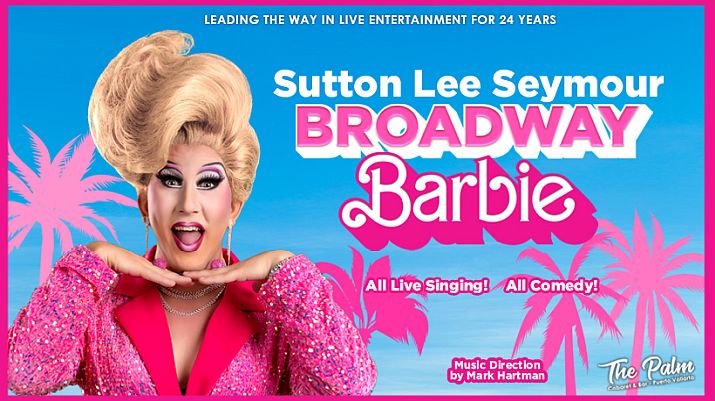 Sutton Lee Seymour in Broadway Barbie debuts on Friday, Nov 24th at 9:30 pm and continues throughout the season as a headline show at The Palm. Sutton Lee Seymour is New York City's Live Singing Sasshole and she is spreading her comedy and chaos with merriment and madness in her new show, Broadway Barbie. She is painting the town pink and pounding the pavement, mashing up your favorite Pop Songs and Broadway Show Tunes!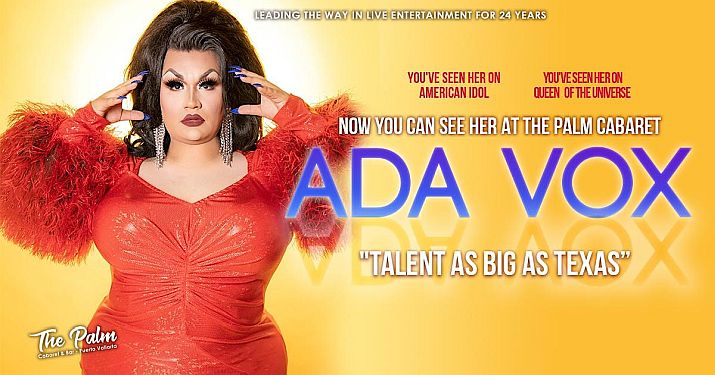 Ada Vox is back by popular demand for 3 shows only in November. You know her from American Idol and she wowed audiences last season in her phenomenal performances at The Palm. "With a talent as Big as Texas" don't miss Ada Vox on Thursday, Nov 23rd, Friday, Nov 24th, & Saturday, Nov 25th at 6:00 pm.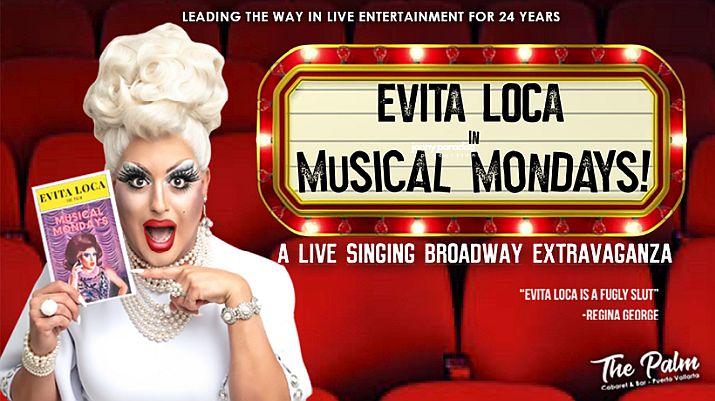 Evita Loca in Musical Mondays! Evita Loca is a Broadway star with a voice of the gods. He was Frankie in the Broadway and touring companies of Jersey Boys and Beautiful, a Carole King musical on Broadway. He tours the world singing with the Doo-Wop project merging with various Symphonies, Pops and orchestra. And wait till you hear all of her "Guest Stars" at The Palm on Monday nights at 6:00 pm. (Nov 13, 20, 27 & Dec 4)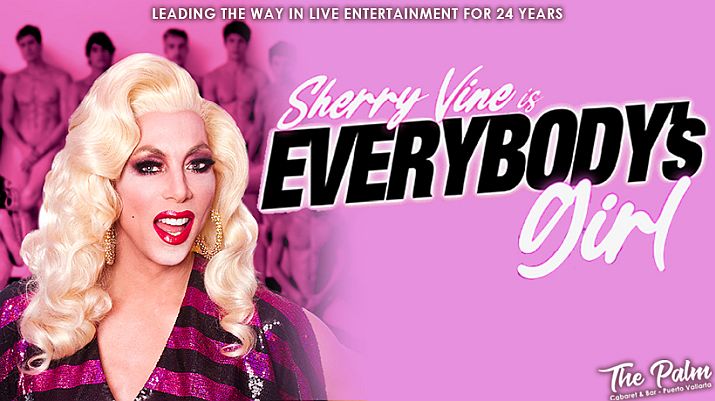 Sherry Vine is Everybody's Girl Drag legend Sherry Vine returns to the stage for 3 shows only on Nov 13th at 8:00 pm, Nov 17th at 9:30 pm & Nov 20th at 8:00 pm. Sherry has performed around the globe entertaining the masses. She most recently opened for Bianca Del Río. Do not miss your chance to see this refreshingly charming yet potty-mouthed live-singing mistress of ceremonies. One of the best in the biz!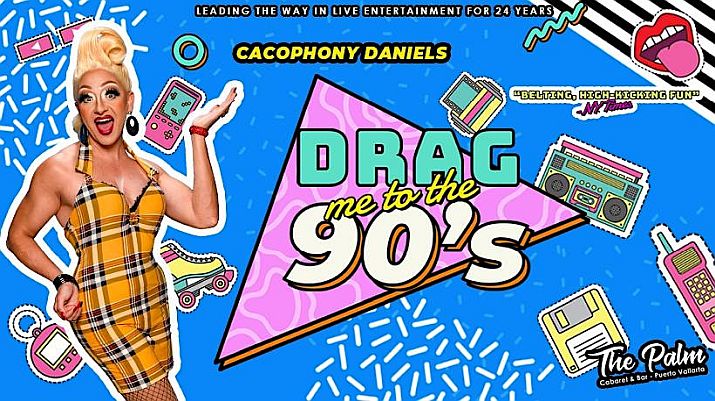 Cacophony Daniels in Drag Me to The 90's! If you're looking for some TLC there's NO DOUBT you'll PEARL JAM along to all your favorite 90's radio hits! From Whitney to Britney, Madonna to Mariah, Cacophony sings them all as only she can. It's 45 songs in 55 minutes! Don't be a JAGGED LITTLE PILL, DRAG yourself to the show!" Don't miss this wonderful show on Thursday, Nov 23rd, Monday, Nov 27th & Thursday, Nov 30th at 8:00 pm.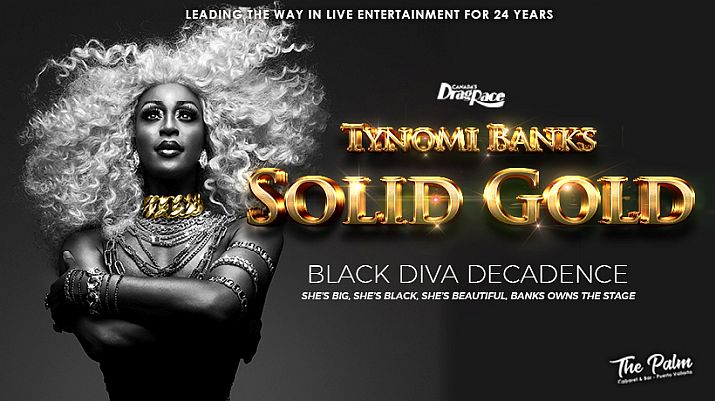 Tynomi Banks – Solid Gold on Sundays, Nov 12th & 26th and Dec 3rd, 10th & 17th at 8:00 pm. Canadian Drag Race Superstar, Tynomi Banks brings the ultimate black superstar realness show. She's Big, She's Black, She's Beautiful, Banks owns the stage. Tynomi Banks is an International, world-class Drag Entertainer. The ever-popular and impressive Tynomi has partnerships with Sephora, Shoppers Beauty, Amazon, Absolut, Netflix, Crest, and Ikea. In 2021, Tynomi was the only (next to Rupaul) drag performer to be featured in a Super Bowl ad.
Make sure to keep up with the latest show info at ThePalmCabaret.com. More new, exciting shows are debuting in December, and expect to see more thrilling shows by some of your favorite artists, along with the addition of new artists in the new year at The Palm Cabaret & Bar.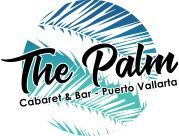 The Palm Cabaret and Bar is located at 508 Olas Altas in the heart of the Puerto Vallarta Romantic Zone. Tickets can be purchased at the venue's box office, which is open daily from 11 am to 10 pm, or online at ThePalmCabaret.com.
For more information call 322-222-0200, visit their website, or follow The Palm Cabaret and Bar PVR on Facebook.