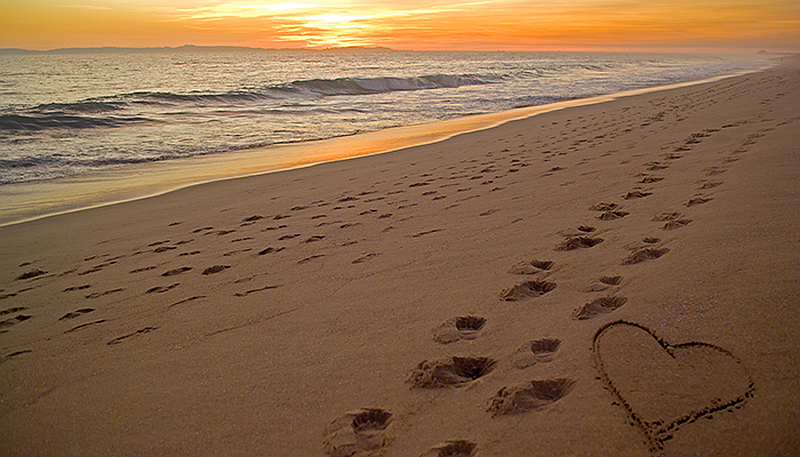 Puerto Vallarta continues to be a favorite sun and beach destination for international tourists looking for the best place to travel for Valentine's Day, above Jamaica and the Dominican Republic, according to the most recent report from Allianz Partners, a company specializing in travel insurance.
This study mentions that 45% of American travelers are interested in romantic destinations for their next vacation, keeping in mind Mexico and particularly Puerto Vallarta, which is a benchmark for romance tourism thanks to its vast number of hotels, restaurants and beautiful settings that invite romanticism.
The report analyzed more than 700,000 roundtrip flights departing from airports in the United States between early and mid-February, and 71% of the itineraries examined corresponded to domestic trips and 29% to international, in this last category, Mexico's three main beach destinations were in the lead.
"Puerto Vallarta has been a favorite destination to celebrate romance, both for the international and national markets, whether for marriage proposals, bachelor parties, weddings, or honeymoons. The tourism industry has constantly recognized our city as a romantic place, due to its natural beauty, scenery, infrastructure and network of professionals to assist those who decide to celebrate love and create long-awaited and memorable moments in this paradisiacal place," commented Luis Villaseñor Nolasco, the director of the Puerto Vallarta Tourism Trust.
It should be noted that the great connectivity between Puerto Vallarta and the US market facilitates the visit, thanks to the 20 direct routes that operate at the PVR International Airport, which recently broke a record by receiving 6,208,700 passengers from all markets, and of which 3,554,200 correspond to international travelers.
Without a doubt, Puerto Vallarta, with its traditional architecture, streets, restaurants and its iconic Malecón, will be one of the favorite destinations for national and international travelers who seek to celebrate love this February 14.