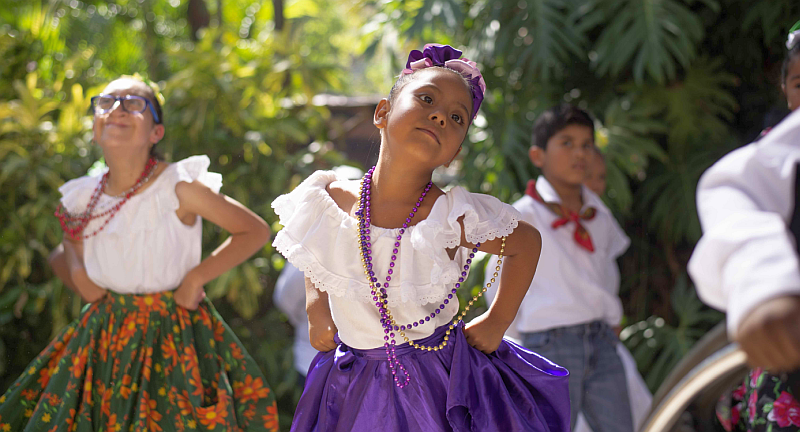 Puerto Vallarta, Mexico – Riverfest is our biggest fundraiser in Puerto Vallarta and, if you are in town next month, we'd love to see you there. Join us for two days of great music and delicious food at El Rio BBQ Bar (Felipe Angeles #245, Col. Paso Ancho, Puerto Vallarta), all for a cause close to our hearts; the children of Pasitos de Luz.
This is your opportunity to provide much-needed help to the kids, while also having a great time. Each year the children have benefited enormously from the proceeds from Riverfest, and once again all the money raised over the weekend of February 25 and 26 will go to providing essential care and support to these special children, all at no cost to the families. We look forward to seeing you at this year's Riverfest.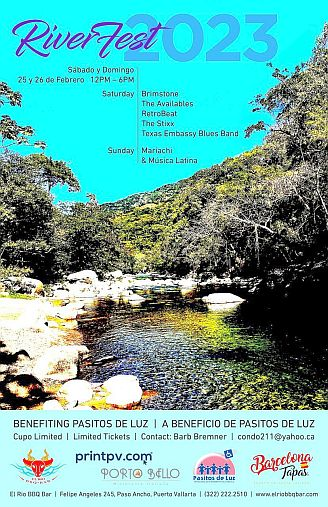 The Pasitos kids will be appearing on the Saturday, performing a special choreography, one of the highlights of the year for them!
What's happening at Riverfest 2023
The music line-up for this year's Riverfest is our best ever. We are pleased to welcome back some old favorites, while also introduce new acts performing for the first time. So without further ado…
Saturday February 25
doors open 12 noon
12:00 to 1:00 pm – Brimstone
1:20 to 2:20 pm – The Available
2:30 to 2:50 pm – Pasitos Kids
3:00 to 4:00 pm – Retrobeat
4:20 to 5:20 pm – The Stixx
5:30 to close Texas Embassy Blues Band
Sunday February 26
doors open 12 noon
12:30 to 1:30 pm – Mariachi
2:00 to 3:00 pm – Losanna: Tribute to Selena "La Reina del Tejano"
3:30 to 4:30 pm – Media Luna
5:00 to close – Los Bambinos
Admission: $500 pesos per person/ day advance tickets entitle you to:
• Reserved Seating. Get a group of friends together and book a table!
• 2 Appetizers per person for your table.
• A full afternoon of music for your enjoyment by the river.
• Opportunity to bid on auction items and purchase tickets for a chance to win a 50/50 draw.
There will also be a cash bar and more snacks, lunch or dinner available for purchase. Please specify which day you want to attend. Or get tickets for both days!
Here's how to get your tickets…
Reserve your tickets now to ensure you are part of a special weekend of fundraising for an important cause that is critical to so many kids in need. Get your seat saved by emailing Barb at condo211(at)yahoo.ca. or by WhatsApp at +1 306 961 3311. A limited numbers of tickets are available – so get yours TODAY!
Thank you for making a difference to the children of Pasitos de Luz! By working together, we can make a lasting difference in the lives of the kids that come to Pasitos de Luz at Casa Connor.
If you would like to know more about our work, then we'd love to hear from you.
Email us: info(at)pasitosdeluz.org
Call or WhatsApp us: +52 322-137-1890
Visit our website: PasitosDeLuz.org
Donate here: PasitosDeLuz.org/donate
---

Located north of Puerto Vallarta near San Vicente, Nayarit, Pasitos de Luz is a marvelous day care facility for children with special needs. This non-profit organization provides children with various handicaps with a caring and loving environment, along with treatment for individual rehabilitation, nutritional meals, physical stimulation and therapy.
For more information, Click HERE or visit PasitosDeLuz.org.