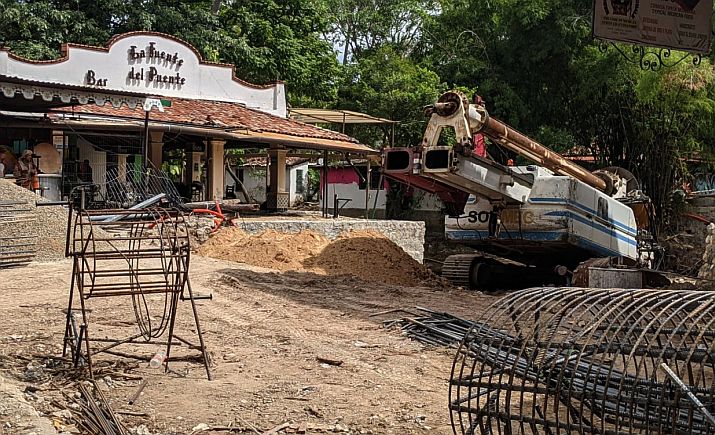 Puerto Vallarta, Mexico – According to the latest report from the Jalisco Ministry of Infrastructure and Public Works, reconstruction of the Insurgentes Street bridge, which connects downtown Puerto Vallarta with the Romantic Zone and collapsed after the passage of Hurricane Nora, is going according to plan and will be finished by the end of this year.
Reconstruction of the bridge began at the end of September, and the work will take approximately three months, at a cost of between 7 and 8 million pesos.
Dozens of workers are focused on building a completely new bridge to reconnect the south side with the heart of the city, which will reactivate the Zona Romantica 100%.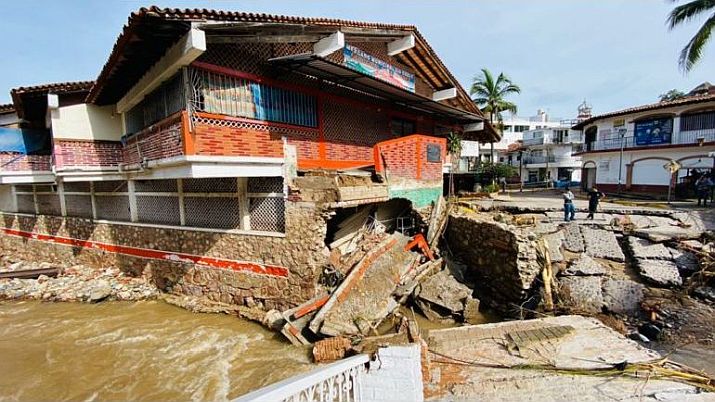 But the bridge is not the only work that is under development in this area. The Río Cuale Municipal Market, which was damaged after the flooding of the river of the same name, is also being reinforced, and a retaining wall will be built for the protection of the building.
Meanwhile, many of the municipal market's merchants that had been evacuated after Hurricane Nora have returned to their locales on the perimeters of the building, sending the message that the Mercado del Río Cuale in Puerto Vallarta is still alive.
Source: Vallarta Independiente