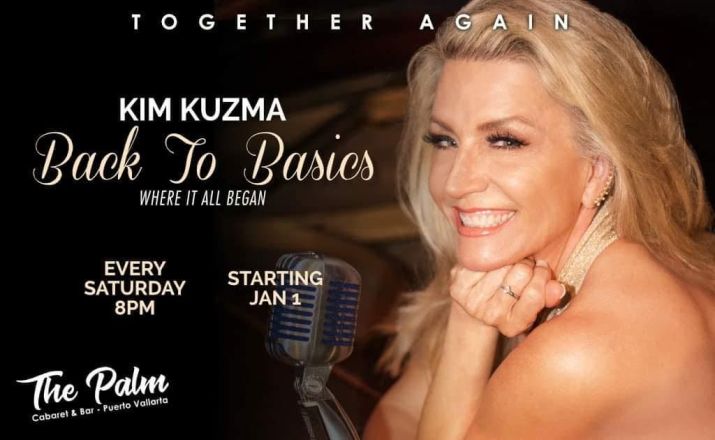 April 25, 2022 Update: Kim Kuzma's popular show, "Back to Basics," is now playing on Thursdays at 8:00 pm.
Puerto Vallarta, Mexico – Let's face it, we all have a little curiosity about the people that we admire. Whether it's for their beauty, brains, or talent, we're a little 'star struck' at times with those special people.
And without a doubt, one of those people in Puerto Vallarta is song diva, Kim Kuzma. Life is a journey sometimes filled with great opportunity, joy and fulfillment and at other times with enormous challenges and difficulties. Kim Kuzma's life is no different. She has had international fame as an award-winning vocalist with new fans and listeners wherever she performs. And yes, she's also had her moments of doubt, difficulty and challenge. It's the story of someone whose talent we admire and appreciate, whose life is much like the rest of ours in its unfolding chapters.
Kim Kuzma first landed on the entertainment scene in Puerto Vallarta in 2005 as a result of auditioning for Mark Rome, who was then, and currently holding the role of Entertainment Director of The Palm Cabaret & Bar. She has returned every winter, to perform at various clubs and venues throughout this seaside town that offers culture, music, and a laid-back attitude. As a result of her many hours of promoting shows, donating her time and voice for many fundraisers, while performing on various stages, Kim has become a well-known part of the music scene here.
Kim Kuzma debuts her exciting new show, Back to Basics (Where It All Began) at The Palm Cabaret & Bar on Saturday, January 1st at 8 pm. Kim is accompanied on piano by Broadway musician Brett Rowe, who is originally from Chicago and has performed with the Chicago Symphony Orchestra and has worked extensively on Broadway shows, including the tours of Mary Poppins, Wicked and many more! What an incredible addition Brett is to the music scene in Puerto Vallarta! He will accompany Kim as she goes back to her roots with certain music and artists, that influenced her throughout her career. Thrilling audiences once again with her humor and fabulous vocal style, Kim looks forward to entertaining you with some all-time favorite songs in her relaxed and engaging new show.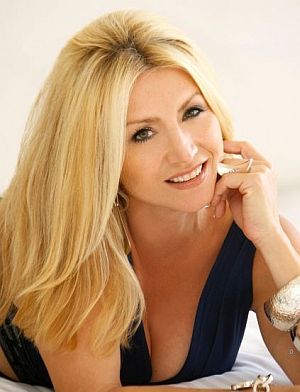 This will be Kim's most personal and pared-down show ever in her 17 years of performing in PV. For those of you who have wanted to see Kim in a different setting, similar to when she started in 2005, this is your opportunity to do so.
So just how did Kim's musical journey get started? Growing up on the West Coast of Canada there was most definitely lots of music appreciation in her family. She was encouraged to develop her talents and participated in choir and singing competitions. She credits choir with helping her to learn the basics. She joined her first band at 16 and claims that she had very little mic technique and way too much hairspray! After hurting her voice in a rock and roll band, Kim returned from a year in Australia to seriously get back into music.
Kim then headed to Vancouver, where she recorded her critically acclaimed debut CD, Contradictions, which quickly climbed the charts for Independent Artists. The CD featured a combination of original and popular music. Kim was voted 'Canada's Best Independent Artist' by fans in 2001 and her CD held the Number 1 spot on HMV Vancouver Indie sales charts for over 7 and a half months. Music became full-time for Kim once she started recording 'Contradictions.'
Since that time Kim has toured Europe, the United States, Canada and Mexico, bringing her music and special brand of humor and stage presence wherever she goes. Since her award-winning CD, Contraditions, Kim has also released many other CDs (singles and albums) available on iTunes, Apple Music, Spotify.
• It's Christmas (Without You), CD single (2001)
• Who You Are (2005)
• A Walk On the Clouds, CD single from the full length CD entitled Les Allumeurs de Reves by Samuel Sixto featuring Kim Kuzma (2006)
• Meant To Fly, Official Anthem of the 2007 Vancouver BG Triathlon World Cup (2007)
• Guardian Angels, CD maxi-single (2008)
• I Am Alive, ep (2010)
• By Request (2011)
• Acustico (2013)
• Acustico II (2015)
• Vivan Los 70's (2018)
For many years, Kim was constantly traveling and performing. In the past few years, she has divided her time between summers in the beautiful resort town of Ogunquit, Maine and 'her home away from home' Puerto Vallarta, Mexico. Kim has been a constant supporter of children's, animal, and LGBT charities and has donated much of her time and efforts to these causes.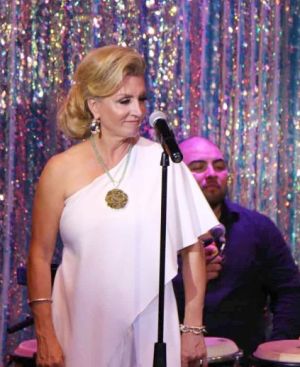 Voted Canada's Best Independent Artist by fans at canadian-music.com and five-time West Coast Music Award nominee, winning 'Best Independent Recording,' this international singing sensation continues to win over legions of new fans around the world with each performance. Kim's highly popular shows never fail to blow away the audience with her engagingly upbeat and sometimes provocative music. Her humor and wit engage you as she effortlessly moves from song to song, interspersed with relatable stories from her life. Kim credits the connection she makes with her listeners as one of her greatest strengths as a performer.
Respected by musicians, critics and fans alike, Kim brings sass, high energy, wit and an amazing vocal ability to the stage. From classic dance faves and R&B to her signature original material, Kim's hypnotizing stage presence and electrifying vocal range grab the audience from the start and takes listeners on a musical joyride that always leaves the crowd roaring for more.
U.S. paper The Napa News says of Kim, "She displays a powerfully clear, invigorating voice" and that is exquisitely apparent the minute she sets foot on stage and takes the audience on a musical journey that never disappoints."
Join Kim Kuzma in Back to Basics every Saturday at 8 pm at The Palm Cabaret. Don't miss the debut of this wonderful new show on January 1st, 2022!
Tickets for all shows can be purchased at the venue's box office at Olas Altas 508, or online at ThePalmCabaret.com. For your safety, the venue has added ventilation, social distancing, masks and reduced capacity. This means you can feel comfortable while enjoying all of the great performances at The Palm.
Kim also performs a 'Dinner & Show' at Coco's Kitchen on Pulpito in Old Town every other Monday all season. This show will feature her band, with incredible talent and mashups, that Kim and Eduardo Leon, Roberto Falcon and Luis Rascon have been known for in Vallarta over the years. Call ahead to reserve: +52 322-223-0373.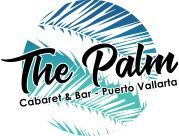 The Palm Cabaret and Bar is located at 508 Olas Altas in the heart of the Puerto Vallarta Romantic Zone. Tickets can be purchased at the venue's box office, which opens daily at 10:00 am, or online at ThePalmCabaret.com.
For more information, click HERE, call (322) 222-0200, visit their website, or follow The Palm Cabaret and Bar PVR on Facebook.