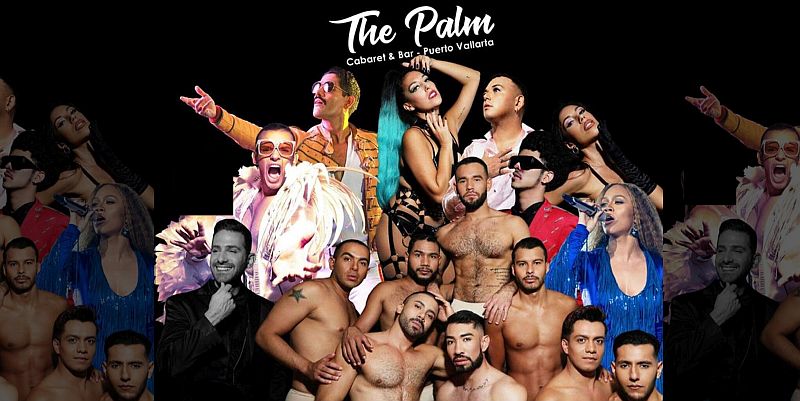 Puerto Vallarta, Mexico – The Palm Cabaret and Bar is celebrating its 23rd season of world-class performances as it continues to roll out fabulous new shows, crowd favorites and set record-breaking attendance every night of the week. Entertainment is back, baby, and The Palm delivers some of the very best performances in Vallarta. The talent is phenomenal and audiences are loving it!
The Palm welcomes back Mega Hit shows from last season, including AirOtic Soirée (hosted at Industry), Boys on Fire, The Starboys, Roy Gomez Cruz as Freddie Mercury, the I Am Beyonce Tribute Show, This is Gaga, Mama Tits (with Diego Guerrero) and Nacho Granados/My Way, along with many new performances.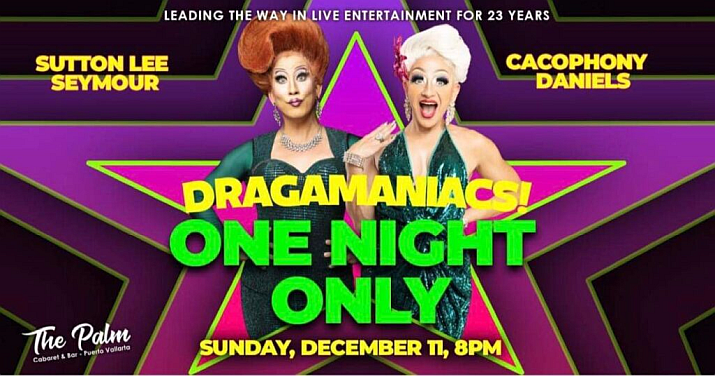 Best Bosom Buddies, Sutton Lee Seymour and Cacophony Daniels, are on stage together for ONE NIGHT ONLY at The Palm Cabaret and Bar in Dragamaniacs! Sunday, December 11 at 8 pm. Join this vocally dynamic duo for a night of song as Cacophony sings about her husband, her son, and how happy she is while Sutton sings about how alone she is in this cold, cruel world! It's a night of parody and hilarity that you won't want to miss! ONE NIGHT ONLY!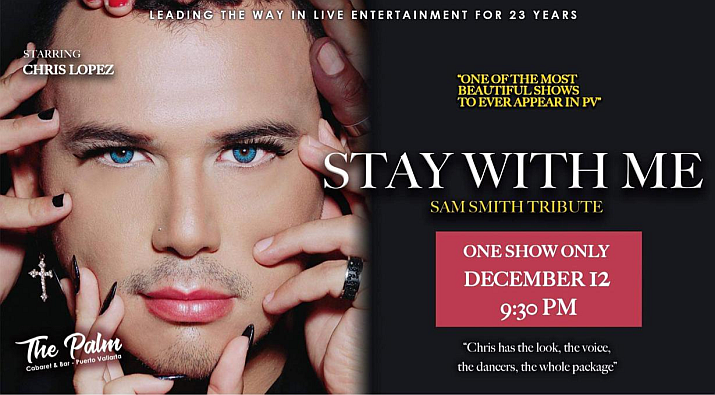 Back by popular demand, for one performance only (Dec 12th at 9:30 pm), Chris Lopez stars as Sam Smith in Stay With Me, a musical tribute to this English singer/songwriter. You'll enjoy smooth, romantic songs, like "I'm Not the Only One" and "Stay With Me," which shot Sam Smith to musical stardom. You'll love Chris' vocals, creativity and emotion as he communicates these smooth, romantic songs in his brilliant performance. You'll enjoy the costumes, dancers, live vocals and live music from start to finish! Stay With Me is a romantic show that celebrates love in all its aspects, showing the power it has to change and transform people. Chris Lopez takes his audience on a journey through the personal storms that help people break through to their most vulnerable inner selves.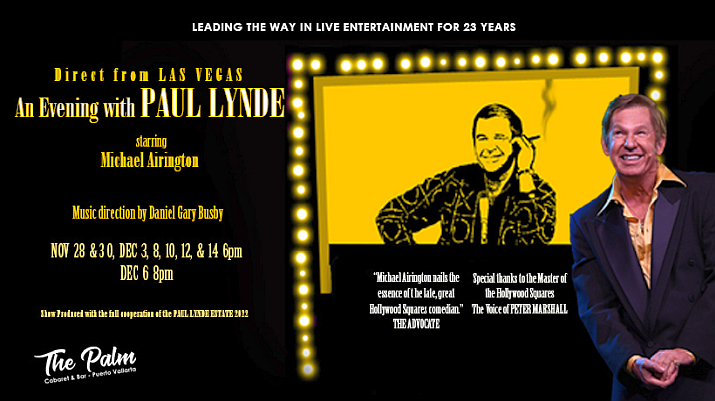 Direct from Las Vegas, An Evening with Paul Lynne is a can't-miss performance by show biz pro, Michael Airington. Written and performed by this comedian and acclaimed celebrity impersonator. This legendary comedian is brought back to life in Michael's one-man show based on his 1976 live theater production The Paul Lynde Show. Using Lynde's own words, performance pieces and comedic monologues, Airington brings to life the actor's comic genius, taking the audience on a fun and laugh-filled trip through the highs and lows of Lynde's turbulent life. You'll love this amazing evening of comedy featured on Nov. 30, Dec. 3, 8, 10, 12 & 14 at 6:00 pm, with one 8:00 pm show on Dec. 6.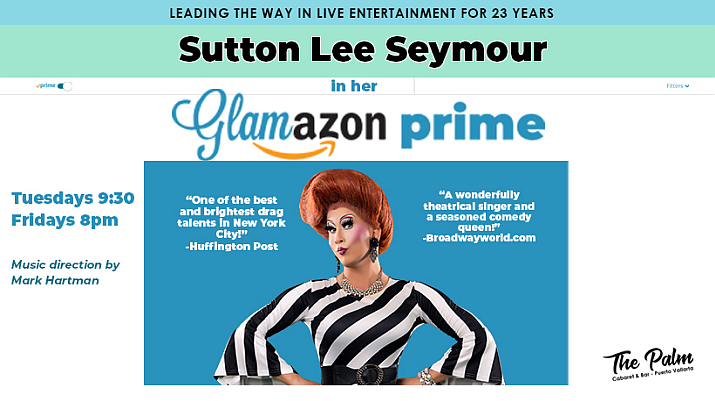 Sutton Lee Seymour returns with her new show Glamazon Prime on Tuesdays at 9:30 pm and Fridays at 8 pm. Sutton Lee Seymour is New York City's Live-Singing Comedy Queen of Stage and Screen, having performed with Atlantis Events on gay cruises and resort vacations, along with making appearances on Bravo TV's Watch What Happens and Live with Andy Cohen! She is very quick, sharp and theatrical and her singing voice is outstanding. She delivers a well-designed, top-notch show, as a skilled and totally adorable, musical theater professional. Seymour is outrageously funny, with a dramatic stage presence and a complete command of the production. She is beyond delicious as she sings, acts and communicates in a wonderfully engaging way.
Everyone's favorite circus freak, Scarlett BoBo, is back in December for two more performances on Thursday, December 1st at 6 pm & Monday, Dec 5 at 8 pm. She has presented her fully choreographed show of comedy and impersonations to adoring audiences. Sherry Vine in Potty Mouth gives her final performance on Monday, December 5th at 8 pm. And Cacophony Daniels performs her show, Drag Me To The 90's, on Monday, Dec 5 at 9:30 pm and on Thursday, Dec 8 at 8 pm.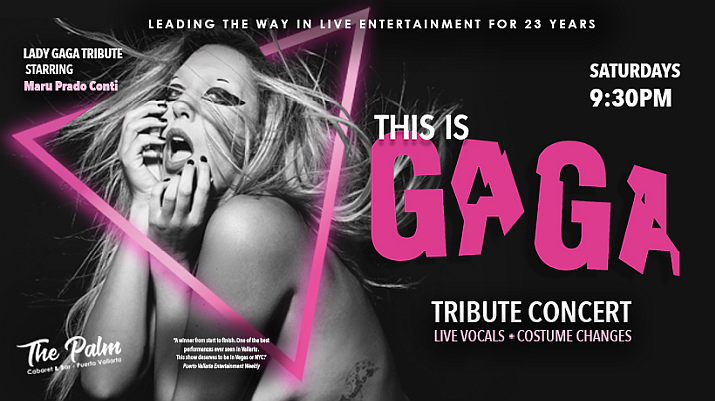 THIS IS GAGA starring Maru Prado Conti has been running for over a year with sold-out performances for good reason. This high-energy spectacular, much more than just a tribute show, is on point from start to finish. Maru and her dancers deliver perhaps the finest show ever to appear in Puerto Vallarta's history. Don't miss this show on Saturdays at 9:30 pm. Maru has added a new Lady Gaga Tribute on Wednesdays at 8 pm called Applause and it is getting great buzz around town!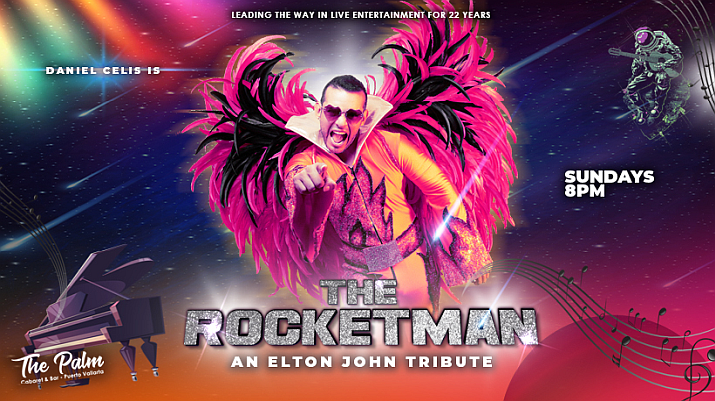 Daniel Celis introduces his new show, Rocketman featuring themes from Elton John. Daniel always presents an exciting nightclub-style show that thrills his audience. You'll see new fantastic costumes, video enhancements and a professional, entertaining tribute. Experience this incredible show featured Sundays at 8 pm has been reviewed as one of the best new shows of the season.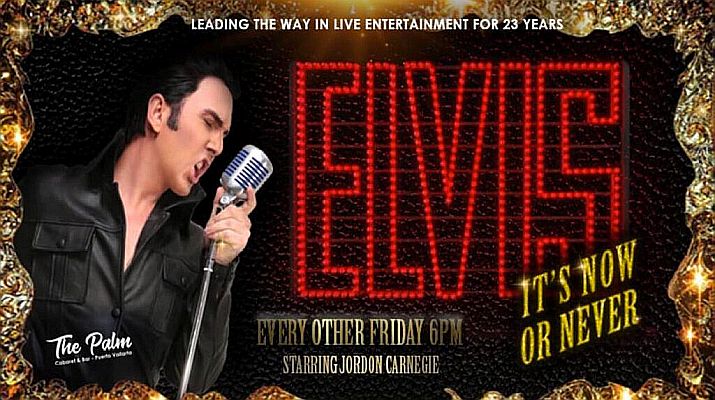 Elvis: It's Now or Never is a joyous and touching Elvis Tribute, featuring iconic visuals, dancers, and an impeccable impersonation by singer/actor Jordon Carnegie. This show will take you on a journey through all decades of Elvis' career starting with the 50's and going through the 70's. Expect to hear all your favorite Elvis tunes and to be dancing in the aisles! This show happens every other Friday at 6 pm.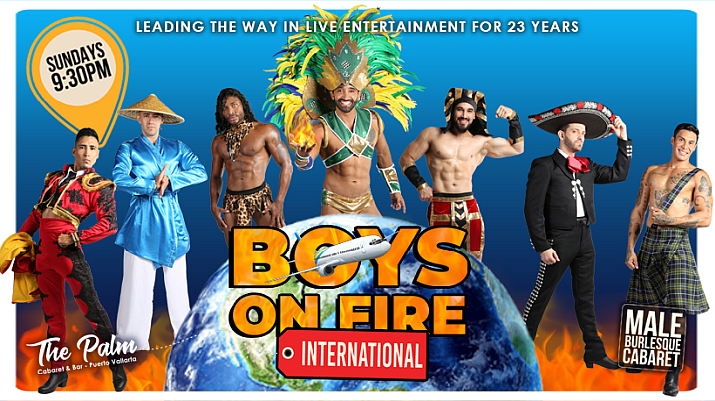 Boys on Fire International Edition brings together a cast of the finest men from Argentina, Mexico , Venezuela and Columbia in perhaps the sexiest male burlesque show ever. Sebastian Coronel has once again produced what is definitely the hottest ticket in town . This handsome troupe of dancers, singers and acrobats will take you on an enthralling adventure around the world celebrating beautiful men through music, costumes and dance. A show not to be missed. Parental guidance definitely suggested or even better, bring your parents. This show happens on Sundays at 9:30 pm.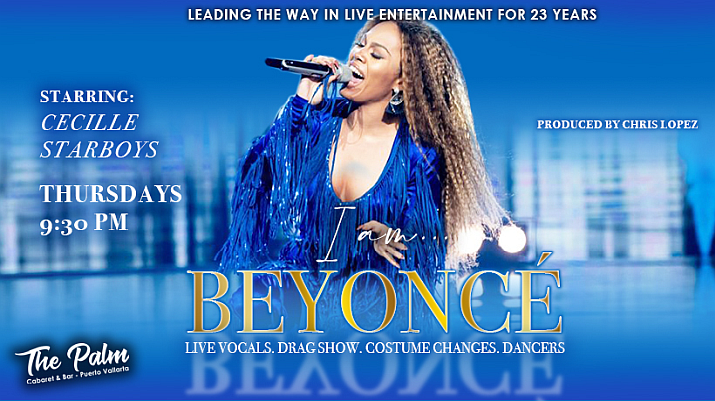 After being the finalist on the El Retador TV show, Claude Cecille André, decided to delve one step further into the entertainment industry and created the I am Beyoncé Tribute Show. This show is full of slick original choreography, jaw-dropping vocal ability, phenomenal costume changes and plenty of audience participation. This unique one-of-a-kind show will leave you mesmerized and in disbelief that you have been up close and personal to the next best thing to Beyoncé herself. Catch this fabulous performance on Thursdays at 9:30 pm.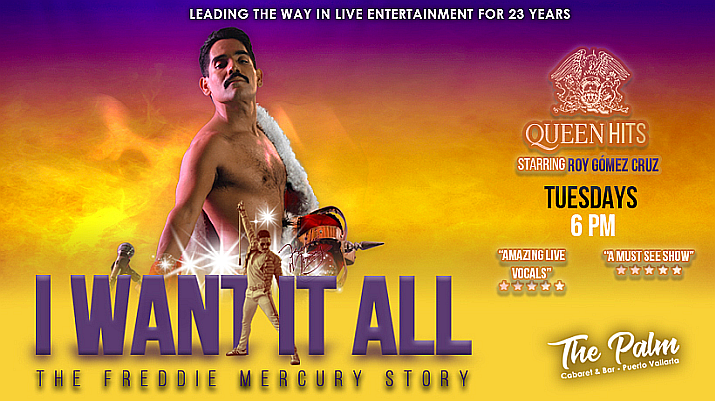 Every Tuesday at 6:00 pm, you can enjoy, I Want It All, a tribute to Freddie Mercury. Roy Gomez Cruz presents an energetic, visual and emotional performance as he shares the songs and life events of the legendary Freddie Mercury (of Queen). Roy's dramatic style, vocals and theatrics add up to a top-notch performance. I Want It All brings you up close to this amazing rock icon. Roy has added a new Freddie Mercury tribute, Don't Stop Me Now on Fridays at 9:30 pm which is a hit with audiences!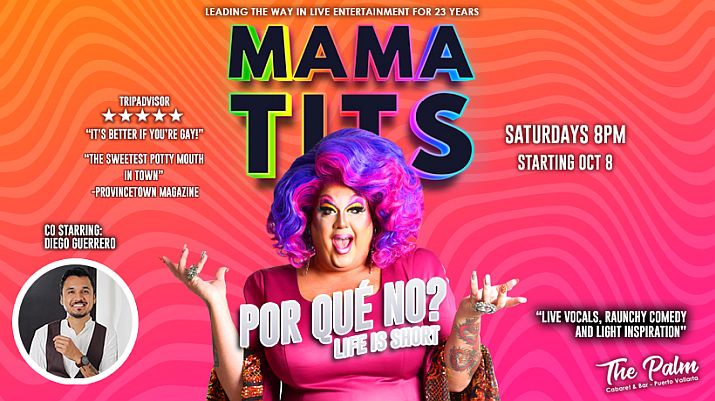 Mama Tits presents Por Qué No? – Life is short on Wednesdays at 9:30 pm and Saturdays at 8 pm. "If life has taught us nothing recently it's that the world can change in an instant. So what are you waiting for?! Buy that outfit, go on that trip, see that show and spoil yourself! You're worth it!"– Mama Tits Flamboyant, Soulful, Reflective, Defiant, Brave, Sexual and Always Hilariously Crass, audiences just love Mama Tits! Her show combines buttery smooth vocals with heartfelt stories and lessons that touch everyone willing to open their hearts and minds. She's wickedly wise and oh so funny. And this Mama can singggg! With the addition of Vallarta star vocalist, Diego Guerrero, this show is a must-see!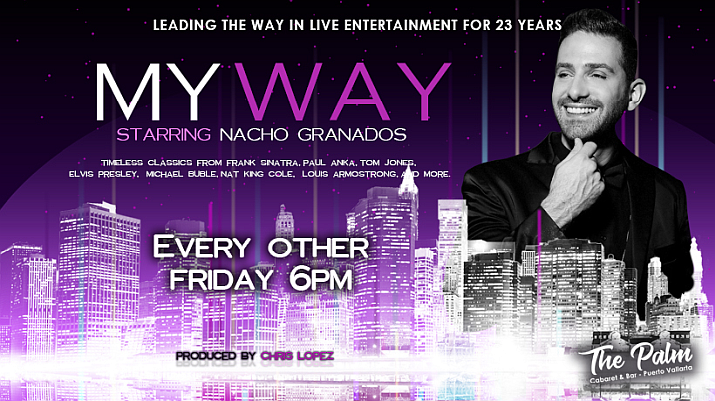 In My Way, every other Friday at 6 pm, Nacho Granados takes us on a magical journey through timeless classics and great performers such as Michael Buble, Ben E. King, Lionel Richie, Frank Sinatra, Tom Jones, Elvis Presley, Paul Anka, Neil Diamond, The Righteous Brothers and more. With video accompaniment, superb choreography, breathtaking vocals and no shortage of charisma to go along with his fabulous good looks, Nacho Granados may just be one of Vallarta's most appealing new musical stars. Energetic and classy, Nacho has the moves and the voice to live up to these timeless classics.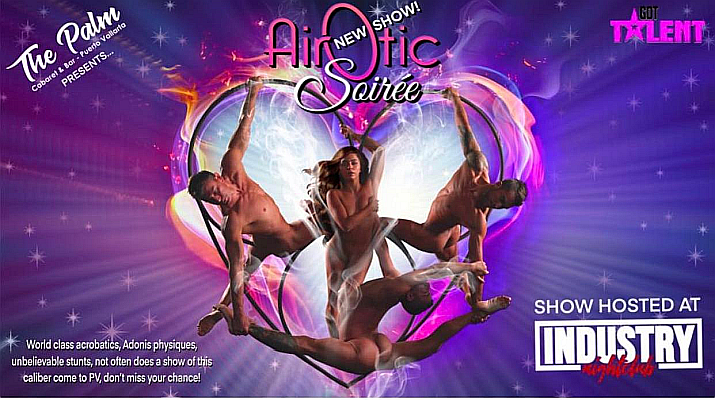 AirOtic Soirée returns with a new, one-of-a-kind event that combines a circus show with the excitement of a cabaret, all performed with stunning aerial acrobatics. This show is hosted at Industry on Thursdays and Fridays at 7:30 pm. Don't miss this exciting performance of sex, burlesque and circus!
Make sure to keep up with the latest show info at ThePalmCabaret.com.
More new, exciting shows are debuting in December. Back by popular demand, Joelle Rabu & Nico Rhodes star in Piaf and More on December 20, 21, 24, 26. 28 & 29. Not to be missed! After taking the town by storm last season, Meghan Murphey returns with her band in Big Red & The Boys – A Big Gay Holiday Show happening on 12/12, 13, 15, 17 & 19. And Home for the Holidays with Branden & James and Effie Passero is sure to be a sold-out hit on December 22, 23 & 26th.
Expect to see more thrilling shows by some of your favorite artists, along with the addition of new artists in the new year at The Palm Cabaret & Bar. You'll see performances by Kim Kuzma, Miss Conception, Dueling Drag Divas, Meghan Murphey, Brandon & James and more!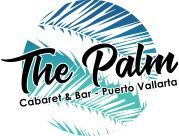 The Palm Cabaret and Bar is located at 508 Olas Altas in the heart of the Puerto Vallarta Romantic Zone. Tickets can be purchased at the venue's box office, which opens daily at 11:00 am, or online at ThePalmCabaret.com.
For more information, click HERE, call (322) 222-0200, visit their website, or follow The Palm Cabaret and Bar PVR on Facebook.