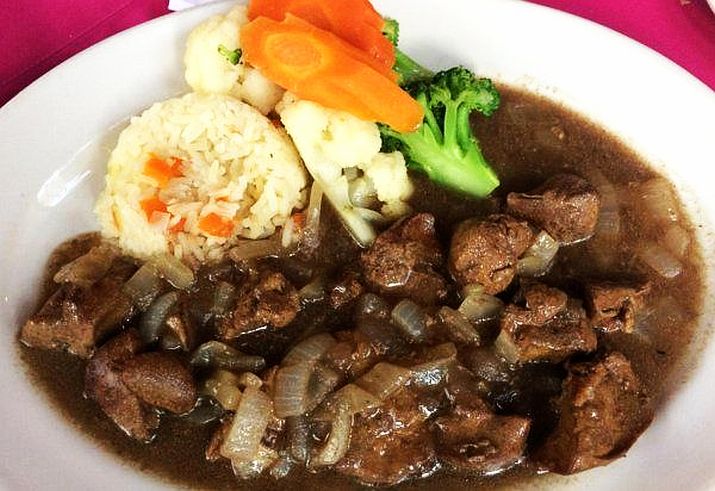 Puerto Vallarta, Mexico – After finishing my three-week tour of reviewing restaurants in nearby cities, I felt the need for some "comfort" food, Vallarta-style, with a visit to Tony's Please, a venerable favorite of many in the Romantic Zone. I can walk to it easily across the Rio Cuale walking bridge from our home in Gringo Gulch, and that walk is always such a pleasure to see the wonderful flowers and trails on the island.
The minute you walk in (unless you need to wait outside for a table), you are welcomed by the owner, and you feel right at home in this cozy and casual décor. It almost has an Italian bistro feel, and you will surely see a neighbor or two enjoying a meal or glass of wine.
We started by sharing the Garlic Soup ($75 pesos). As you know, garlic is practically my middle name, so I couldn't resist this savory broth that is topped off with a raw egg dropped in right before serving. Its flavor is both intense and soul-warming. One bowl was perfect to share. After we ordered our main course, they brought us a simple tossed salad and fresh, warm bread.
Next came a simple plate of Cheese Nachos ($95 pesos). They usually come with pinto beans, but I always order half the plate without, for me. The best part of this item is the very fresh pico de gallo. I'm not sure why I order this because of the food yet to come, but I can't resist these crispy nachos.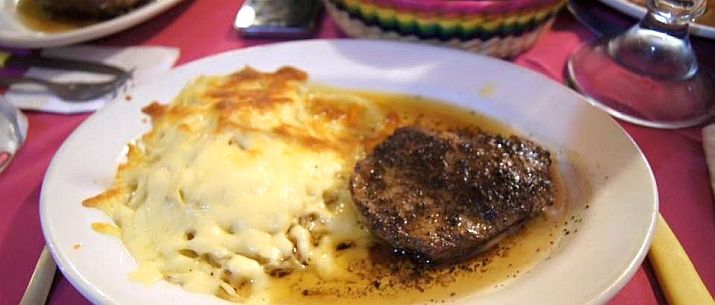 We shared both entrees, but I dominated the Pepper Steak and Tetrazzini Combination ($360 pesos). The steak was perfectly seared at medium rare with a hearty peppercorn glaze, and, well, the tetrazzini was so cheesy that it epitomized the phrase "stick to your ribs."
Their Chicken Livers ($240 pesos) are a standout – slow simmered in a red wine sauce and served with rice. This is one of the few places in town to find this "delicacy."
If you haven't tried this little gem, do so, and I promise you won't be disappointed.
I give Tony's Please:

Lázaro Cárdenas 440, Zona Romántica, Emiliano Zapata, 48380 Puerto Vallarta, Jal.
Open Monday-Saturday 4:30 to 10:30 PM; Closed Sundays
Phone: 322-109-4644
I welcome your comments or suggestions of restaurants to try at TheHungryCriticPV(at)gmail.com.
Click HERE to read more Puerto Vallarta restaurant reviews.