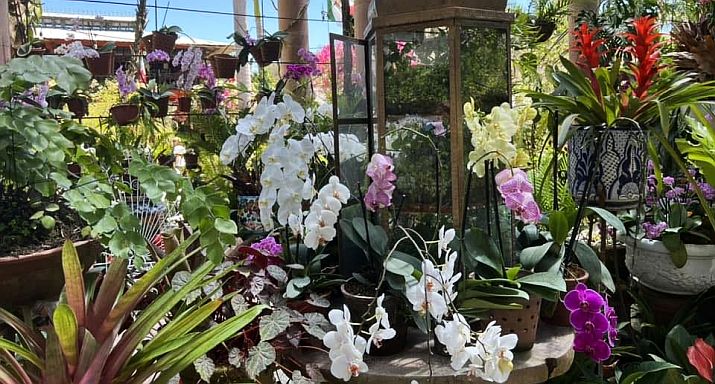 Puerto Vallarta, Mexico – Get ready for a captivating journey through the world of orchids and plants as Vallarta Botanical Garden hosts a series of engaging talks in November and December. Whether you're an orchid enthusiast or a nature lover, these presentations are not to be missed.
Orchids – Here, There, Everywhere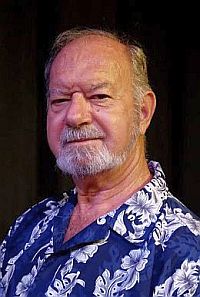 Starting on November 6, 2023, at 11 AM, T.J. Hartung, President of the Vallarta Orchid Society, will kick off the series with "Orchids of Mexico." Delve into the incredible diversity of Mexican orchids, showcasing the stunning variety these blooms offer. Then, on November 20, discover "Vanilla – Mexico's Gift." Explore the history and various uses of this remarkable plant.
The orchid festivities continue in December. On December 4, test your orchid knowledge with "Orchid Trivia" and see how much you really know about these captivating flowers. Then, on December 18, prepare to be delighted with "Fragrant Orchids," a presentation that will introduce you to the delightful world of orchid aromas.
All talks in the "Orchids – Here, There, Everywhere" series are presented by T.J. Hartung, a registered speaker with the American Orchid Society and the Canadian Orchid Congress. These talks are not only captivating but also FREE, offering a wealth of interesting and informative content.
The venue for these talks is the Vallarta Botanical Garden office in Zona Romantica, I.L. Vallarta 399, which is conveniently located just half a block south of Basilio Badillo.
The Power of Plants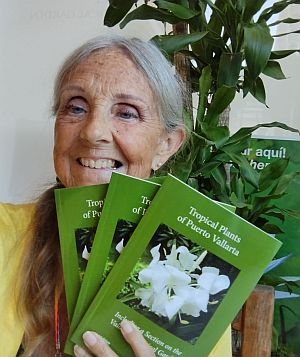 In addition to the orchid series, Sandra Cesca, author of Tropical Plants of Vallarta and an expert in botany, will present the "Power of Plants" series, commencing on November 13 with "Flower Power: What Do Plants Tell Us?" Gain insight into the communication methods of plants. On November 27, explore the differences between Aztec and Linnaeus plant classifications in "What's in a Name."
In December, she will host a talk on "Mexican Culinary Herbs" on December 11. With a background in botany and higher education, Cesca promises an illuminating perspective on this subject.
As with the orchid talks, all "Power of Plants" presentations are FREE and designed to be both engaging and informative. These events will also take place at the Vallarta Botanical Garden office in Zona Romantica, I.L. Vallarta 399, half a block south of Basilio Badillo.
If the November and December talks are well-received, both series are expected to continue into the new year, offering even more opportunities to explore the fascinating world of orchids and plants in January, February, and March. Don't miss these unique opportunities to immerse yourself in the enchanting world of orchids and plants.
Visit the internationally famous Vallarta Botanical Garden located just 30 minutes south of Old Town at Km. 24 on Highway 200 and easily accessible by public transportation and taxi. This 79 acre wildlife preserve and botanical garden have something fun for everyone. Over 200 species of birds have been observed on the Garden's grounds. Don't forget to bring your swimsuit for a refreshing dip in the jungle river. See plantings of vanilla, chocolate, and hundreds of other botanical delights! Authentic Mexican Cuisine is served in the Hacienda de Oro Restaurant from 10 am to 5 pm. The Garden is open daily from 9 am to 6 pm (closed Mondays from April 1 to December 1). Garden admission is just $300 pesos. For more information, call (322) 223-6182 or visit vbgardens.org.