Puerto Vallarta, Mexico – Just two months ago a grass roots organization was started by Francie Nguyen (owner of Bonito Kitchen, Bonito Café and Ramen Ya), Francie Victoria Bañuelos and Jimmy Plouff (Tunnel Road BBQ) when they realized there was going to be a big issue for many in the Banderas Bay area as a result of greatly decreased tourism due to Covid19. People would be without work and hungry.
The trio knew they could not let this happen to the people that make living here so special. Quickly they stepped up and, with – the now many – local volunteers and a large number of people that have donated, they are making a huge difference in many lives.
When the food bank idea was initiated they started with just 6 despensas (food packages) for local families and now they are up to more than 3,000 a week and are reaching the most vulnerable and hungry families in greater Puerto Vallarta.
Areas from San Sebastián to Cabos Corrientes are being served and the Vallarta Food Bank is making a big difference in communities. This of course doesn't come without a price. This month they will be spending $73,000 USD to make 12,500 despensas, which is the equivalent of 350,000 meals for families in need. Unfortunately, this need won't stop anytime soon. Upcoming summer is traditionally slower here, especially for those involved in the tourism industry, and the impacts of the pandemic and future travel are still unknown.
The Vallarta Food Bank is also hoping to continue helping families well after this pandemic is over. They have great plans to expand this program to include soup kitchens, an elderly food box program and other great initiatives. So, the need for financial contributions and volunteers is now greater than ever. Many of us love being in Puerto Vallarta and one of the main reasons is the people that help us out. Give back… if you can.
To maintain the food bank's momentum, there is much more you can help them with. Donate or volunteer. Every $1 USD received enables the food bank to distribute 5 meals to those in need.
The Vallarta Food Bank is asking you to join their rainy season pledge, a special three-month commitment that will go a long way in helping people get through this trying time. You can send a donation today and pledge to do the same in July and August, or make a single gift that stretches across the entire summer. Better yet, sign up for monthly giving and help them achieve their vision of a more self-sustaining paradise.
Both the three-month commitment and monthly giving can be done on the Vallarta Food Bank website, which is now ready to accept both credit cards and PayPal. If you plan to donate, they would be grateful for you to make your donation on their website to save money on service charges. If you would like to receive a U.S. tax receipt for your donation, please visit casajojofoundation.org.
Let's all step up to take care of those who take care of us, and who are in need of our help.
---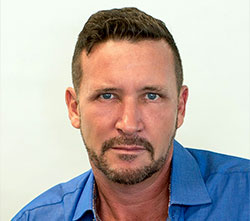 Warren Brander is an expert real estate agent working in Puerto Vallarta. He can be reached at 322-200-2253, or by email at sales(at)warrenbrander.com. You can also check out his website for a great selection of Puerto Vallarta condos and homes for sale at WarrenBrander.com.