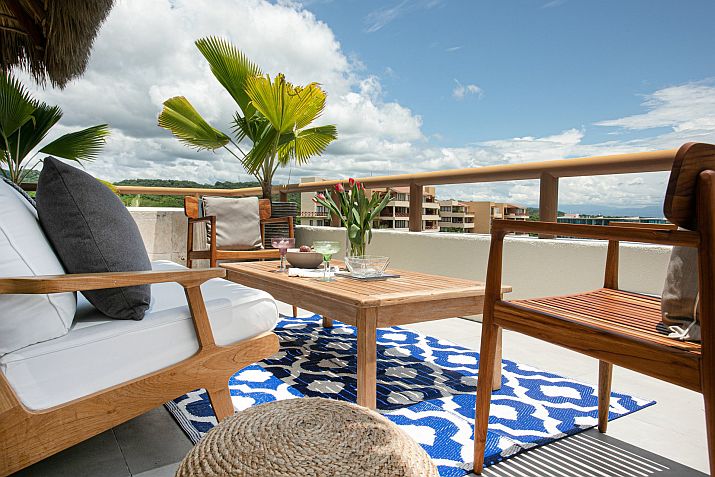 Puerto Vallarta, Mexico – CRATE Interiors is the ultimate furnishings solution for home buyers, rental property owners and developers in Puerto Vallarta and all along the Bay of Banderas. Recognized for professionalism and expertise, CRATE offers the only fully turn-key interior decor service in the region – right down to the dishes, sheets and towels.
Your Closing Date is the Start Gun at a Race. Get Ready. Here's how!
A vacation home or investment property is a key investment. The secret to financial success is timing and positioning.
As the pros knows, the secret to success for any financial investment is timing. Opportunities come and go, but first and foremost timing matters. And for investment properties, the second key to a top performing vacation rental is positioning. These factors can ensure your new listing earns top dollar for nightly rental rates. Here's how!
1. Speed to Market: Your closing date is like the start gun at a race. This day signals the beginning of your project. And how you prepare for this critical beginning is most important. On your closing date, our entire team is present to start the furnishings, upgrades and renovation process. That means fewer lag days between the purchase date and revenue potential.
2. Timing: Next comes your White Glove Install. This date is reserved months in advance to ensure work begins the same date you get keys to your new villa, condominium or multi-unit development in paradise. Behind the scenes, everything is pre-scheduled. From paintwork, to tile, fixturing upgrades, even walk-thru deficiencies and developer punchlists, our team manages end-to-end completion of everything needed to list your property on market.
3. Positioning: The rental market is competitive. Now more than ever potential renters are ready to travel. They are spending longer periods of time away from home, working virtually and truly spoiled for choices on where to stay. In your geo-targeted area, even at your property specifically, there are other units to rent and standing out as an Airbnb Superhost or VRBO Preferred Host is key. A professional decor plan, cohesive color palette, collectible accessories and properly staged photos are just a few of the touchpoints we incorporate into our interior design schemes for every vacation property we furnish. Steal our tips here.
4. Reviews on Repeat: A comfortable, memorable stay is super important to earning those coveted rave reviews. And our owners consistently earn praise for their rental properties by creating the most memorable interiors that budgets allow. Time and again guests specifically mention the professional decor, the quality features of a recent renovation, the luxury touches, eye-catching artwork and the comfort of our high quality mattresses.
5. Ongoing Maintenance: As we all know, things happen. And ongoing maintenance of any coastal or beachfront property is absolutely necessary. Our vetted vendors for appliances, electronics, blinds, paint, barbeque grills and more stand behind their products. And in the off-season our carpentry, upholstery and install crews offer refinishing for outdoor furniture, scotchguarding, deep cleaning and much more to keep your property in perfect condition… now that's a CRATE idea!
Is your closing date coming up soon? Get ready to maximize your real estate investment now. Schedule your free discovery session to create your customized project timeline, project punch list, pro budget tool and much more. We are here to help! And receive a $550 credit towards art and accessories added to your furnishings order.

CRATE Interiors offers the only fully turn-key interior décor service in Puerto Vallarta, Mexico, representing the widest selection of home furnishings in the Banderas Bay region. For inquiries regarding the CRATE design service, please email info@crateinteriors.com. For portfolio and testimonials, visit CRATEinteriors.com.