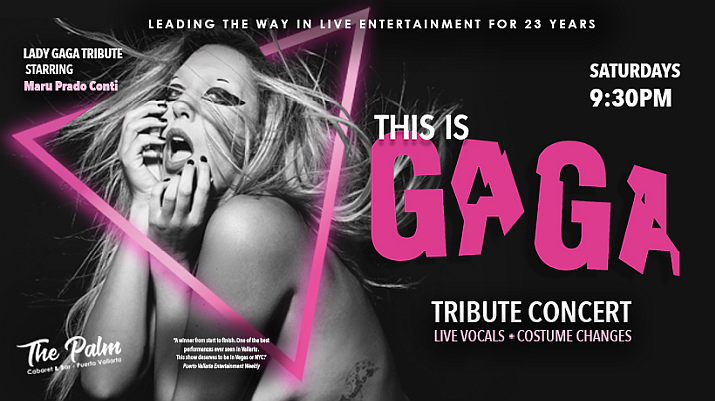 Puerto Vallarta, Mexico – Sometimes a performance comes along so shockingly spectacular, that you can't believe that you're seeing it in a small theater. This happened to me several years ago when I witnessed This is Gaga, Maru Prado Conti's Lady Gaga Tribute performance.
That was just the beginning of a show that would soon become one of Vallarta's biggest, all-time hits. From there, the show has been refreshed to include new songs, choreography, costumes and video. Last week, I was filled with excitement to once again experience this fabulous show. Still an extraordinary sensory and musical extravaganza, This is Gaga continues to draw praise and record crowds every Saturday night at 9:30 pm at The Palm Cabaret.
In This is Gaga, you'll experience songs like Poker Face, Shallow, Edge of Glory, Alejandro, A Million Reasons, Telephone, Rain on Me, Always Remember Us This Way and many, many more! With both authentic and original videos playing in the background along with thrilling dance and vocals, it's no exaggeration to say that This is Gaga is one of the best performances Vallarta audiences have ever experienced!
This season, Maru Prado Conti has created another breathtakingly, beautiful Lady Gaga Tribute, Applause, that is featured on Wednesdays at 8 pm. Maru and her dancers take their audience on a thrilling journey into Lady Gaga's universe in this new hit show.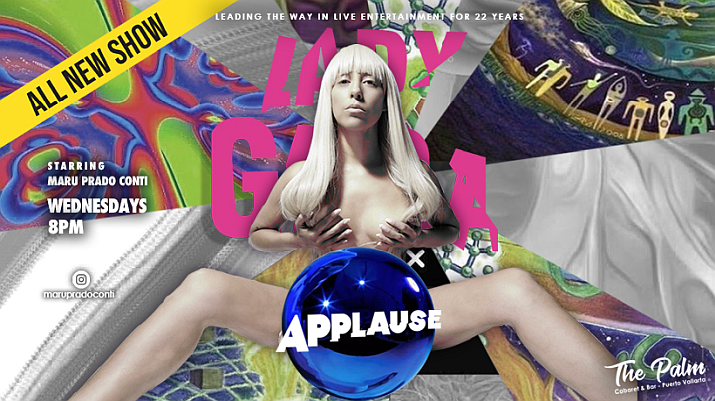 Applause is a stunning, theatrical experience, full of performances, choreographies and costumes inspired by Mother Monster, herself. Maru goes above and beyond to offer a completely different musical experience than her original blockbuster show. Once again, sharing the stage with the fantastically talented Starboys dancers and the incredible vocalist, Chris Lopez, Maru delivers another fabulous Gaga Event not to be missed!
The show opens with Maru's gorgeous performance of La Vie en Rose, which is only the beginning of an incredible evening of sexy, sensual vocals, mind-blowing choreography & dance and background videos, along with fabulously creative costumes. The incredible Starboys' modern dance style also includes some stunning ballet that creatively enriches this entertainment experience. Applause is much more than Lady Gaga's top hits, and features a powerful sampling of her body of work.
Maru tempts the crowd, by asking "Are you ready for Drama, Danger and Romance?" to which the audience answers with thunderous applause! Full of flawless vocals, mind-blowing choreography and dance, all accompanied by authentic and original Gaga videos in the background, Applause is an electrifying, stimulating, sexy, sensory experience that will captivate and thrill you from start to finish! With amazing lighting and special effects, this is another Lady Gaga MUST-SEE extravaganza!
This is Gaga, the show that started it all, happens each Saturday at 9:30 pm and Applause is featured each Wednesday at 8 pm at The Palm Cabaret. Both these performances are winners from start to finish. Maru and her team deliver these tributes in the most exhilarating and inspiring way imaginable.
These shows offer a completely satisfying and thrilling entertainment experience. Don't leave Vallarta without enjoying them. Book early, if possible, because these performances often sell out!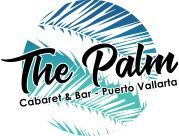 The Palm Cabaret and Bar is located at 508 Olas Altas in the heart of the Puerto Vallarta Romantic Zone. Tickets can be purchased at the venue's box office, which opens daily at 11:00 am, or online at ThePalmCabaret.com.
For more information call 322-222-0200, visit their website, or follow The Palm Cabaret and Bar PVR on Facebook.