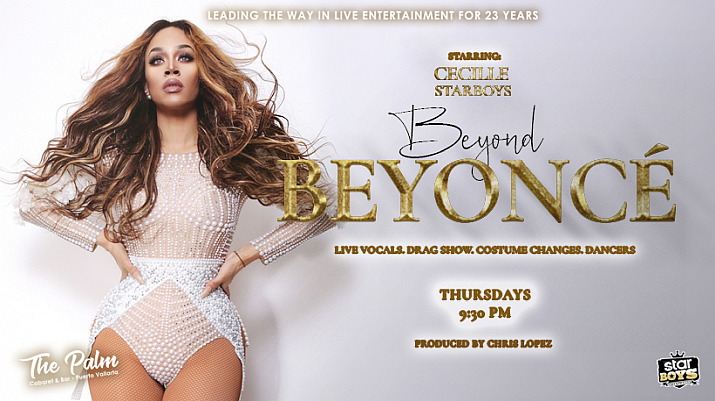 Puerto Vallarta, Mexico – One of the most acclaimed artists of our times is Beyoncé. The Palm brings to its stage Beyond Beyoncé, an incredible tribute to B-Queen from the hand of a renowned artist in Mexico – Cecille – on Thursdays at 9:30 pm.
The show has recently been refreshed with new fabulous songs, choreography and costumes. Cecille is breathtaking as Beyonce and has the looks, the voice, and the stage presence of this music legend! Beyoncé has captured worldwide attention for her incredible performances and her musical career continues to soar. With hits songs like Halo, Single Ladies and Crazy in Love, we've all enjoyed her music. The show also stars 4 amazing dancers/performance artists who help make this show an outstanding stage extravaganza!
Cecille, who grew up on the island of Cozumel, is thrilled to once again present this amazing tribute to one of music's superstars. Only in her late 20's and with 10 years of performing in the Drag scene, Cecille has managed to stand out as a great singer, dancer and performer paying tributes to various artists like Rhianna, Jlo, Dua Lipa and Beyoncé, among others.
Cecille has had the opportunity to participate in some very impressive shows, touring throughout Mexico. Other notable events have been a duet with the famous singer Natalia Giméne in Jalisco and winning the Impulse award for LGBTIQ Newcomer of the Year 2021. She has also worked on her first album of original music.
This spectacular Beyonce tribute performance debuted at The Palm last season to rave reviews and sold-out audiences. Back by popular demand, the show is once again selling out performances with thrilling new songs, costumes and choreography recently added. Cecille is the consummate performer and vocalist and is absolutely GORGEOUS. She has the looks, body, energy and moves of Beyoncé. The show is high energy and captivating from start to finish. And the vocals, dancers and choreography are mind-blowing!
Throughout the show, Beyonce's musical journey and body of work are communicated by video, dance and singing that pays tribute to the real artist in the most dynamic way. This show is about as perfect as it gets. When you experience Beyond Beyonce, you'll understand why this performance is one of Vallarta's top shows this entertainment season.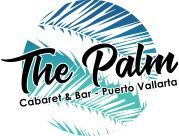 The Palm Cabaret and Bar is located at 508 Olas Altas in the heart of the Puerto Vallarta Romantic Zone. Tickets can be purchased at the venue's box office, which opens daily at 11:00 am, or online at ThePalmCabaret.com.
For more information call 322-222-0200, visit their website, or follow The Palm Cabaret and Bar PVR on Facebook.