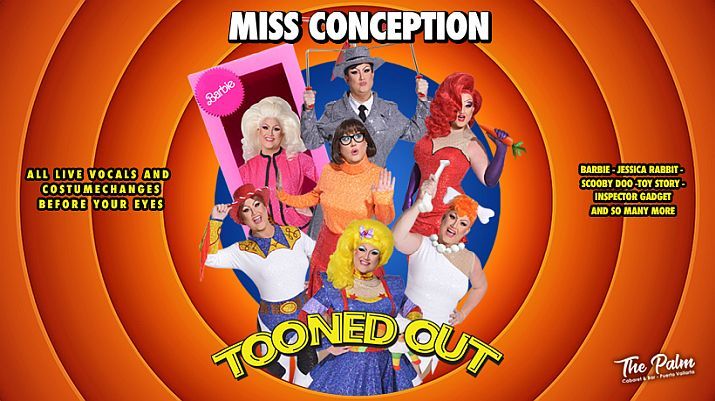 Puerto Vallarta, Jalisco, Mexico – With a career spanning over twenty-four years, Kevin Levesque as Miss Conception has been delighting audiences around the world with his unique style of female illusion – "a Female Delusionist® if you will", as Kevin puts it. This season (beginning Dec 4th), Miss Conception showcases her exciting new show, 'Tooned Out', on Mondays and Thursdays at 8 pm at The Palm Cabaret.
From her beginnings in Toronto bars to selling out audiences wherever she appears around the world, Miss Conception is a Big Deal in the International Drag Scene.
Miss Conception's one-woman, live singing shows launch each new entertainment season in Puerto Vallarta, Mexico and Provincetown, Massachusetts, delivering parodies and celebrating some of the greatest characters of movies and TV.
Featuring on-stage transitions from one character to another, with costume changes that happen before your very eyes, this season, Miss Conception takes you back to the most iconic Cartoons in history as you relive favorites from your childhood.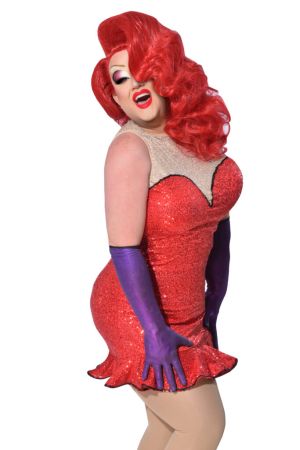 Miss Conception performs Barbie, Rainbow Brite, Scooby Doo, The Flintstones, He-Man/She-Ra, Inspector Gadget, Jessica Rabbit, Toy Story and more. With tons of instant costume changes and all-live vocals, come experience why this fabulous Drag Queen sells out shows around the world!
Miss Conception travels internationally and has opened shows for comedian Leslie Jordan (Will and Grace) and singer Lorna Luft (daughter of Judy Garland) and has worked alongside Tony award-winning actress Jennifer Holliday (Dreamgirls). Other credits include Second City (Toronto), being featured on Queer as Folk and Degrassi: The Next Generation, as well as having the distinction of being the first contestant on Wipeout Canada to ever run the course in full drag.
On the high seas, Miss Conception is in demand as a featured performer on ocean and river cruises throughout Europe (Spain, Greece, Turkey, Portugal, Prague, Budapest, Italy, and France) with Brand Vacations and Concierge Travel. When not touring, Kevin Levesque donates his spare time to raising money for 'Until There's a Cure.'
This past summer, Miss Conception performed Tooned Out to adoring audiences in Provincetown, Massachusetts. Reviewer Stephen Desroches exclaimed, "Yabba dabba doo! If you're looking for a good time that will leave a smile on your face and a heart full of love then Miss Conception is for you! Within minutes Miss Conception bounded onto stage as Jessie the Cowgirl Rag Doll from Toy Story 2 singing 'I Want to Be a Cowboy's Sweetheart,' and had everyone clapping their hands above their heads and swaying to the music. In short, Miss Conception's Tooned Out is a party from start to finish."
This is one Diva who continues to take the world by storm with her Talent, Originality and Love! For more information, visit missconception.com. Don't miss "Tooned Out" at 8:00 pm on Mondays & Thursdays, starting Dec 4th, at The Palm Cabaret.
And you won't want to miss her world-renowned holiday show, "Miss Conception – A Very Merry Sugar Tits Christmas". This performance is packed with comedy songs and classic sing-alongs that will leave you smiling from ear to ear and costume changes before your eyes that will blow your mind. This holiday show happens on Monday, Dec 11, 18 & 25 at 6 pm. Come see why Miss Conception is one of the longest-running live-singing drag acts in Puerto Vallarta.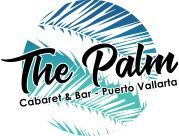 The Palm Cabaret and Bar is located at 508 Olas Altas in the heart of the Puerto Vallarta Romantic Zone. Tickets can be purchased at the venue's box office, which is open daily from 11 am to 10 pm, or online at ThePalmCabaret.com.
For more information call 322-222-0200, visit their website, or follow The Palm Cabaret and Bar PVR on Facebook.