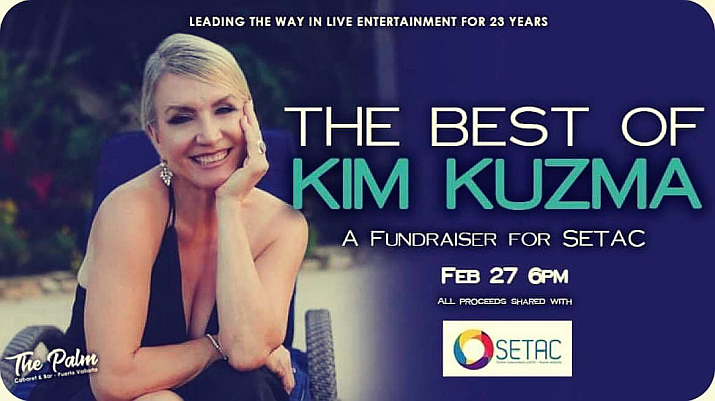 Puerto Vallarta, Jalisco, Mexico – Vallarta's Darling Diva of Song, Kim Kuzma, returns to The Palm Cabaret this season with a monthly show benefiting local charities. Kim's second show, The Best of Kim Kuzma, a fundraiser for the local charity, SETAC Vallarta, takes place on Monday, February 27th at 6:00 pm.
Joining Kim for this very special evening is the fabulous Brett Rowe, who will accompany Kim on the piano for a few songs, and there's the possibility of a guest appearance by Levi Kreis as well!
Puerto Vallarta has had a love affair with songstress, Kim Kuzma, for 18 years. Don't miss this evening of extraordinary music with one of Vallarta's most beloved artists. All proceeds from this event will be shared with SETAC Vallarta.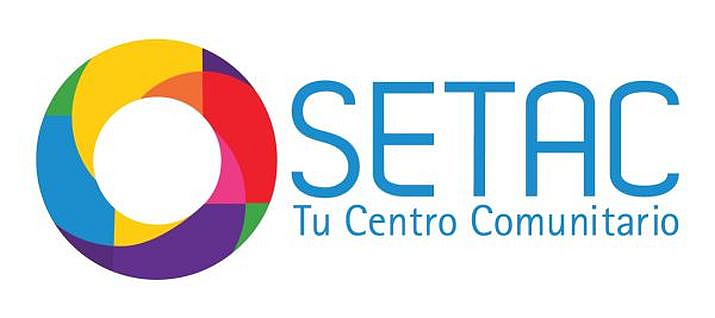 SETAC Vallarta provides comprehensive health and wellness services and programs, focused on the LGBT community, all in an environment free of stigma and discrimination. SETAC values respect, fraternity, commitment, equality, community & service reflected in equal treatment for all. Together with government and non-governmental organizations, SETAC participates in activities with a positive impact on society.
SETAC's vision is to build by 2025 a self-sustaining Comprehensive Health and Wellness Services Center, made up of people who share their commitment, free of stigma and discrimination for the LGBTIQ Community.
SETAC's services include: Distribution of condoms and lubricants; Brochures; Councils; Workshops; Prevention & early and timely detection of the HIV virus & other STD's, and networking with existing public and private medical services.
Contact SETAC for medical consultations, HIV & STD tests, volunteering and psychological counseling. Tel: 322-224-1974 Monday – Friday 10 AM – 2PM / 3PM – 6 PM Address: Aldanaca #178 Esq. Viena Interior 4-A Col. Versalles, Puerto Vallarta. Click HERE to learn more about Centro Comunitario SETAC.
We'll see you at The Palm Cabaret on Feb 27th at 6 pm, to help support SETAC and enjoy an evening with the incredible songstress, Kim Kuzma. Tickets are available at the box office.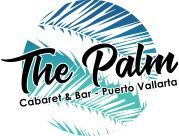 The Palm Cabaret and Bar is located at 508 Olas Altas in the heart of the Puerto Vallarta Romantic Zone. Tickets can be purchased at the venue's box office, which opens daily at 11:00 am, or online at ThePalmCabaret.com.
For more information call 322-222-0200, visit their website, or follow The Palm Cabaret and Bar PVR on Facebook.