SETAC GLBT Community Center, Puerto Vallarta
Centro Comunitario SETAC Puerto Vallarta • Calle Aldanaca 178 #4-A, corner of Viena • Colonia Versalles   Tel: (322) 224-1974 Email: paco(at)setac.com.mx • Website: setac.com.mx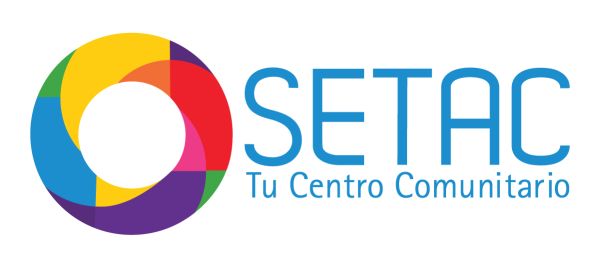 In August 2009, the SETAC Community Center officially opened in a quiet area of Old Town Puerto Vallarta to provide essential services to the GLBT community, including physical and mental health treatment and referrals, education, and recreation, in a safe and discrimination free atmosphere.
SETAC Today
Thanks to all of the businesses and individuals who have helped us help so many, the SETAC Community Center recently moved to Calle Aldanaca 178 #4-A on the corner of Viena in the Colonia Versalles neighborhood of Puerto Vallarta.
Drop-In Center
The SETAC drop-in center is a place to be home away from home. A place to relax and read a book, talk to friends, use the Home Gym, Computers & WiFi…Need a kitchen? A shower? Help with a resume? Just ask!
For Me… For You… For Everyone
We are in many meeting places, bars, clubs & other establishments to distribute preventive devices such as condoms & lubricants to all sectors of the population, as well as brochures to help educate about the related dangers.
Positive Living
The SETAC Center supports people living with HIV through:
• Assistance with fees & laboratories not covered by Seguro Popular
• Transportation and lodging to patients who require CAPASITS
• Support with medication and/or supplements not covered by Seguro Popular
Donate Milk
Breast milk is a potential transmitter for HIV. We support infants born to mothers living with HIV by providing milk substitutes for babies for up to 2 years, or more.
On Time, There's Time
By providing and encouraging readily available free testing, we help people living with HIV before they present symptoms, thereby reducing the spread of HIV.
S.O.S. Adherence:
Through an antiretroviral bank, we offer support to people who, for different reasons, do not receive their medication on time from health institutions. This service is also provided to foreigners who decide to extend their stay in Puerto Vallarta and do not have the necessary meds to do so.
SETAC Tomorrow… with your continued support
Our new larger location in Fluvial Vallarta will allow us to offer greater convenience and privacy to those we help, while expanding upon the services we currently provide.
Women Talking to Women
This new project aims to empower women as volunteer leaders and help them to talk with other women about HIV and Sexually Transmitted Infections.
English Classes
Through ongoing business sponsorships, we plan to continue offering English classes free of charge for those who will benefit most.
Psychological Services
Limited counseling services are currently offered in a group or private setting. We hope to expand upon availability.
Walk-in Clinic
We are currently seeking business or private sponsorship to offer medical clinic services at the center. This will allow us to offer care focused on the community we serve, where otherwise awkward questions can be addressed.
For more information about the SETAC Community Center and the services offered, please visit setac.com.mx or contact Paco Arjona at (322) 224-1974 or paco(at)setac.com.mx.