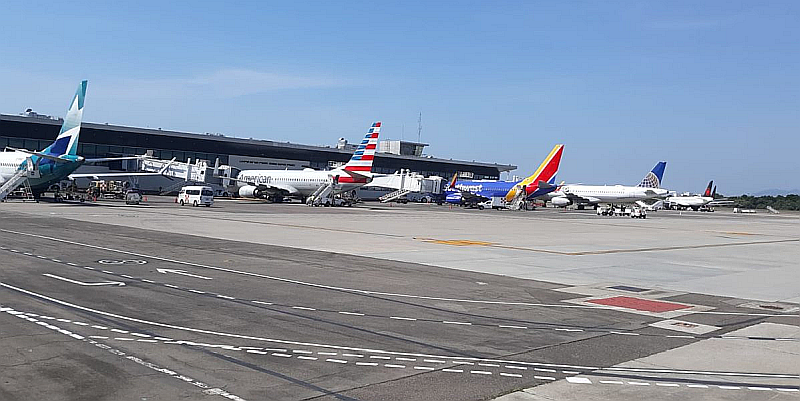 Puerto Vallarta, Jalisco, Mexico – The management of the Puerto Vallarta International Airport is celebrating the reinstatement of Category 1 status for Mexico by the United States Federal Aviation Authority (FAA). This development opens the doors for Mexican airlines to establish new direct flights to the United States from all airports, including the Gustavo Diaz Ordaz International Airport, which serves Puerto Vallarta/Riviera Nayarit.
Grupo Aeroportuario del Pacífico (GAP), the company operating the airport, has expressed appreciation for the dedication and efforts of the Ministry of Infrastructure, Communications, and Transportation (SICT) and the Federal Civil Aviation Agency (AFAC) in regaining Category 1 status in Civil Aviation Safety, as recognized by the FAA.
"Reacquiring Category 1 is a significant long-term achievement. Grupo Aeroportuario del Pacífico remains optimistic about the future while acknowledging that route planning is a complex process, and the impacts of this change won't be immediate. In the short term, we can expect Mexican airlines to adjust their domestic and international flight offerings," noted Alejandra Soto Ayech, Director of Institutional Relations and Social Responsibility at GAP.
It's important to note that the airport is currently undergoing construction for its second terminal. This expansion will accommodate more aircraft, enabling the opening of additional direct routes to the United States and Canada by both Mexican and foreign airlines.
Meanwhile, the Puerto Vallarta International Airport is nearing a historic milestone, with an anticipated 7 million passengers expected to be served by the end of 2023, based on the passenger growth observed through September.