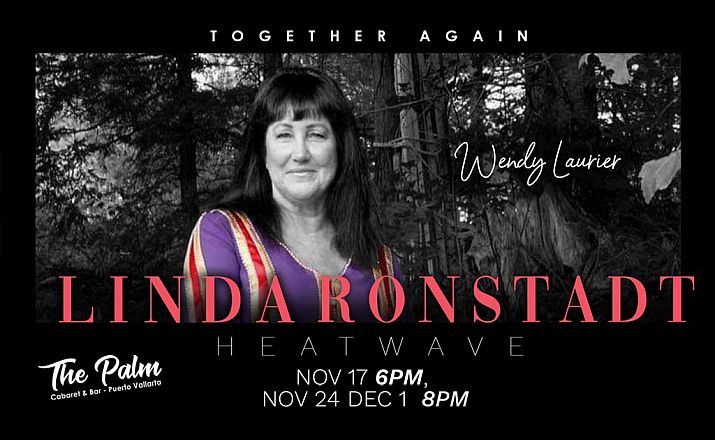 Puerto Vallarta, Mexico – "Heat Wave – A Tribute to Linda Ronstadt" is a HOT NEW concert show featuring the powerhouse and sultry voice of Wendy Laurier singing the songs of the 1970's Queen of Rock Linda Ronstadt! Linda was more than the Queen of Rock. She was everyone's sweetheart singer, singing many genres; Rock, Country, Pop, Folk, American Standards, Light Opera and Mexican music.
This new concert show has debuted to SOLD OUT crowds and has emerged into the tribute market place with great excitement and anticipation! A family member of Linda Ronstadt surprised Wendy at her debut show, crediting her show as one "that Linda will be very happy and proud to know about".
Linda's re-emergence into our hearts and minds with her auto-biography "Simple Dreams," her 2019 Documentary "The Sound of My Voice" and her 2019 Kennedy Centre Honors, makes this show a timely tribute to one of music's most legendary stars.
Wendy's passion to sing Linda's iconic songs shines in every note, of every song! Her remarkable vocal ability captures Linda's iconic style in delivering the exquisite musical subtleties of ballads and the passionate powerful voice of both rock and country songs. Wendy's natural resemblance to Linda, allows the audience to enjoy a true Linda Ronstadt experience.
Linda's songs are performed by Wendy in a full concert show at The Palm Cabaret and Bar on Wednesday, November 17 at 6 pm followed up by shows on Nov. 24 & Dec. 1 at 8 pm.
Get ready to sing along as Wendy serenades her audience with songs like, Blue Bayou, When Will I Be Loved, Different Drum, It's So Easy, You're No Good, Lo Siento Mi Vida, Heart Like a Wheel, Willin', That'll Be The Day, plus many more, and of course, the show title rockin' tune Heat Wave!
Tickets for all shows can be purchased at the venue's box office at Olas Altas 508, or online at ThePalmCabaret.com. For your safety, the venue has added ventilation, social distancing, masks and reduced capacity. This means you can feel comfortable while enjoying all of the great performances at The Palm.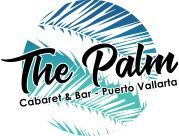 The Palm Cabaret and Bar is located at 508 Olas Altas in the heart of the Puerto Vallarta Romantic Zone. Tickets can be purchased at the venue's box office, which opens daily at 10:00 am, or online at ThePalmCabaret.com.
For more information, click HERE, call (322) 222-0200, visit their website, or follow The Palm Cabaret and Bar PVR on Facebook.