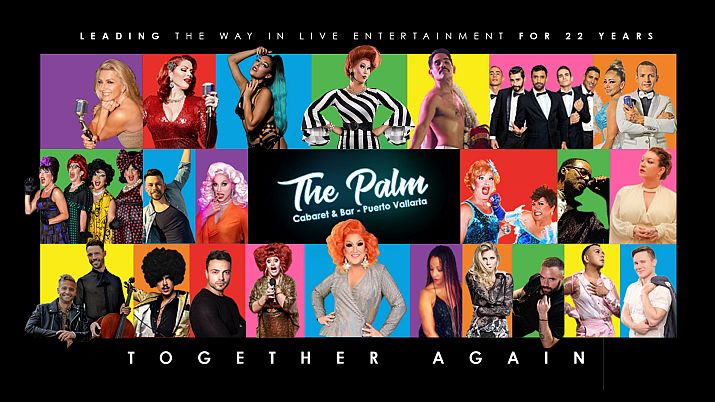 Puerto Vallarta, Mexico – The Palm Cabaret continues to celebrate its 22nd season of fabulous entertainment with exciting shows every night of the week. Entertainment is soaring back throughout Zona Romantica and you'll definitely want to include some of The Palm's incredible performances in your February plans.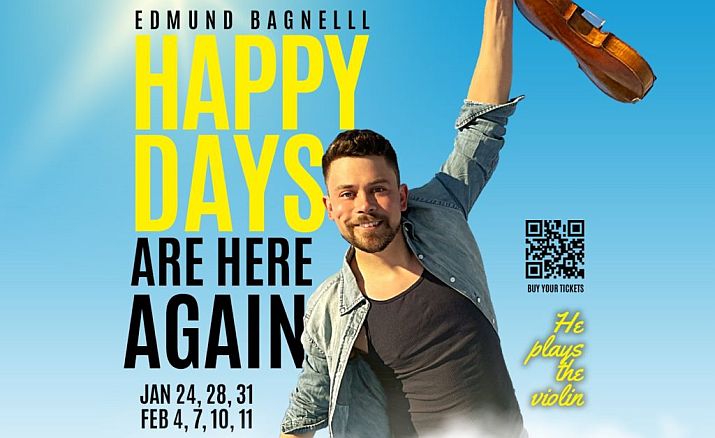 Edmund Bagnell debuts his new show, Happy Days Are Here Again, on Mondays and Thursdays at 6 pm. Bagnell is known as 1st violinist and vocalist of the internationally popular group, 'Well-Strung.' He brings his exciting solo show to The Palm celebrating all things music from Classical to Standards and from Pop to Broadway with incredible violin throughout the performance.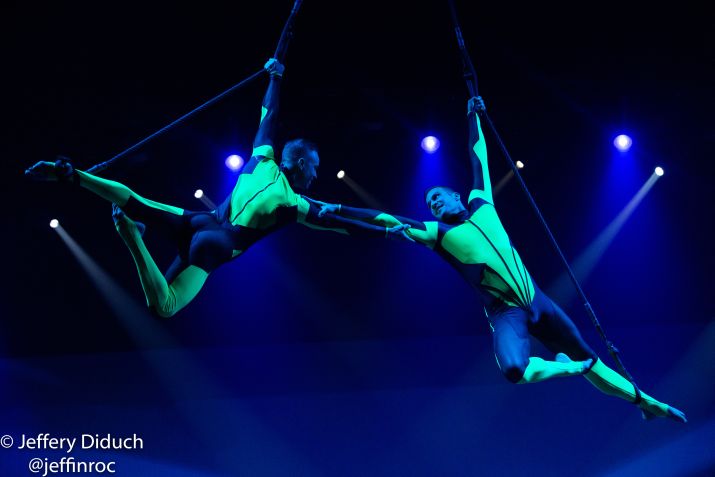 The Palm Cabaret debuts another spectacular show in February. Airotic Soiree will be hosted at Industry Nightclub in PV to accommodate this world-class acrobatics performance. You'll thrill to the unbelievable stunts and incredible Adonis physiques of the performers. Not often, does a show of this caliber come to town. Airotic Soiree is hosted on Friday and Saturday, Feb. 11 & 12 at 8 pm at Industry Nightclub and then moves to Tuesdays & Thursdays at 8 pm for the season. Tickets are available through The Palm.
On Monday, February 14th at 6:00 pm, Chris Lopez returns to The Palm Cabaret for one night only with the smash hit show, Stay With Me, featuring the music of British icon, Sam Smith. Stay With Me is a romantic show that celebrates love in all its aspects, showing the power it has to change and transform people. Chris Lopez takes his audience on a journey through the personal storms that help people break through to their most vulnerable inner selves. This moving tribute performance includes four amazing dancers who communicate love with their body movements, choreography and innovative dance styles.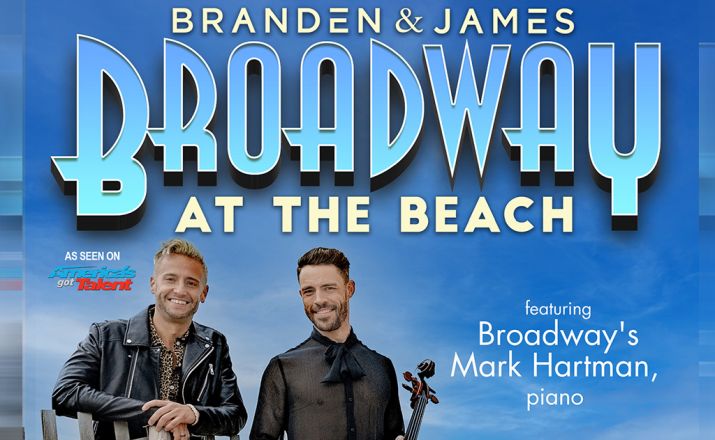 Branden & James in Broadway at The Beach debuts on Feb 15 at 6 pm. This musical duo has captured the hearts of Vallarta audiences year after year. Branden's breathtaking operatic voice is absolutely stunning and James' mastery of the strings and piano and his cello accompaniment pierce the soul in the most delightful way. Together their harmonies are extraordinary and their musical accompaniment breathtaking. Performances happen on Tues at 6:30 pm and Thurs at 8:00 pm through March 1.
A Tina Turner Tribute By Debbie Holiday happens on Thursdays & Saturdays at 6 pm, February 17, 19, 24 26 & March 3, 5. Debby's Billboard Top 20 Dance Music Hits include, "Dive" & "Joyful Sound." Actor/Comedian Leslie Jordon says, "When Debby Holiday hits the stage, honey, you better find something to hold on to! She'll blow you out to sea! Or clear to Kingdom Come! Not to be missed!"
Roy Gomez Cruz presents audiences with his spirited musical tribute show. He skillfully takes his audience on an energetic, visual and emotional journey through the songs and life events of the legendary Freddie Mercury in I Want It All. This show brings you as close as you'll ever be to this iconic rock star. Friday nights at 9:30 pm as well as Tuesdays at 8 pm.
Sutton Lee Seymour delivers his wonderful show, Jest for Fans, on Tuesdays at 9:30 pm & Fridays at 8 pm. Audiences love this musical theatre pro who dazzles with fabulous song and dance each new season. Jest for Fans is already a hit this season, so get your tickets soon!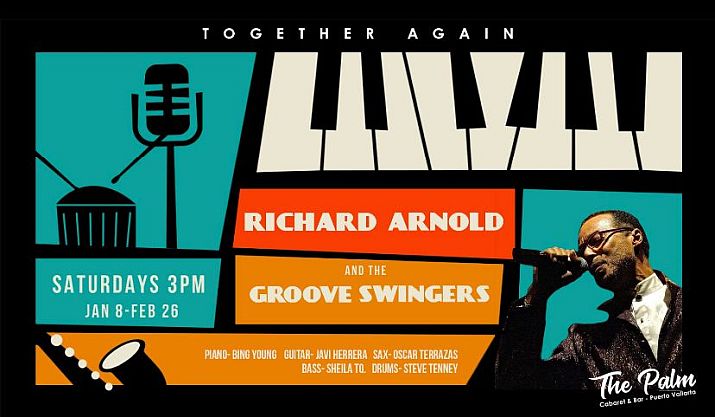 Richard Arnold and The Groove Swingers present an afternoon matinee performance on Saturdays at 3 pm. Born and raised in Detroit, Richard Arnold has devoted his career to singing Jazz & Blues. He and his band perform at Jazz venues and open for concert headliners like The Temptations and Smokey Robinson.
The Kinsey Sicks' award-winning Dragapella singing, sharp satire, and over-the-top drag have earned them a diverse and devoted following. This spirited show happens every Tues at 6:30 pm, Thurs at 8 pm and Sat at 6:30 pm through mid-February.
Kim Kuzma has a fabulous new show, Back to Basics, playing on Saturdays at 8 pm. Kim is accompanied on piano by Broadway musician Brett Rowe, as she goes back to her roots with music and artists, that have influenced her throughout her career. Entertaining audiences once again with her humor and appealing vocal style, Kim looks forward to entertaining you with some of your all-time favorite songs.
The HIT SHOW, This is Gaga, happens on Wednesdays & Saturdays at 9:30 pm. Maru Prado Conti once again shares her amazing musical tribute to the legendary Lady Gaga through thrilling songs, choreography, costumes, video and dance. Don't miss this incredible performance!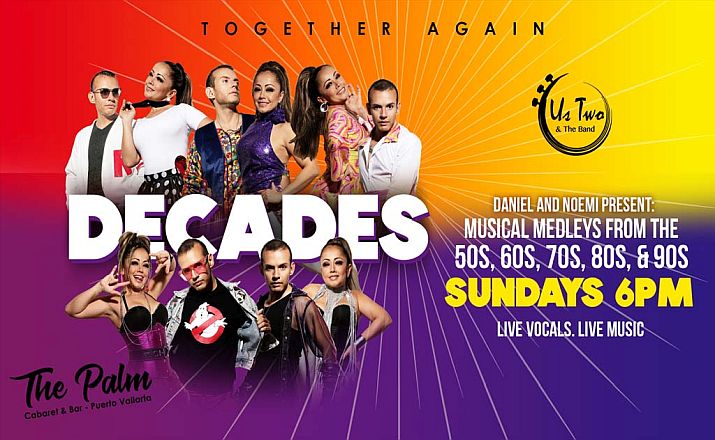 On Sundays at 6 pm, UsTwo shares their fantastic musical tribute, Decades, featuring favorite songs throughout the decades. Vallarta audiences love the high-energy shows that musical favorites Danny and Noemi deliver! US TWO also offers their highly-acclaimed, new show, Rocket Man/Dancing Queen, presenting the music of Elton John & Abba on Wednesdays at 6 pm.
Miss Conception dazzles with her incredible singing, comedy and quick costume changes. Miss C goes back to her roots of Broadway show-stopping numbers with dance and comedy and her live singing vocals. The Greatest Show Queen happens on Mondays at 8 pm & 9:30 pm and on Thursdays at 9:30 pm.
Dueling Drag Divas – Starring Emmy Award Winner Chi Chi Rones and NY Times Acclaimed Impressionist Jo Anna entertain audiences with their HILARIOUS impersonations on Wednesdays at 8 pm & Sundays at 9:30 pm. With ALL LIVE VOCALS, these zany, comedy divas will have you rolling in the aisles as they BATTLE it out on stage in singing IMPRESSION rounds!
Boys on Fire is one of the hottest tickets in town! Let them entertain you on Sundays at 8 pm. This troupe, led by Sebastian Coronel from Argentina, brings together five gorgeous men and professionally trained dancers in an incredible all-male burlesque cabaret show. Emceed weekly by Roy Gómez or Daniel Celis.
Tickets for all shows can be purchased at the venue's box office, or online at ThePalmCabaret.com. For your safety, the venue has added ventilation, social distancing, masks and reduced capacity. This means you can feel comfortable while enjoying all of the great performances at The Palm.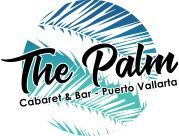 The Palm Cabaret and Bar is located at 508 Olas Altas in the heart of the Puerto Vallarta Romantic Zone. Tickets can be purchased at the venue's box office, which opens daily at 10:00 am, or online at ThePalmCabaret.com.
For more information, click HERE, call (322) 222-0200, visit their website, or follow The Palm Cabaret and Bar PVR on Facebook.